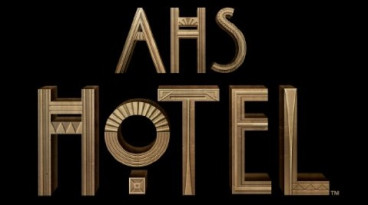 As was expected, the American Horror Story crew have kept details of the long-awaited fifth season under wraps in the run-up to it airing in October. Only very occasionally have they delivered little gems of information since it was revealed the series would be called Hotel back in 2014.
First we learned the title, then we found out that Lady Gaga would be starring in it. It's safe-to-say that at that point we were already invested, but when creator Ryan Murphy started explaining how dark this season was going to be, he had us hook, line and sinker waiting for Hotel to check in.
But now he's revealed something even more exciting – that the new season is going to be directly connected to the first. In a recent interview with Entertainment Weekly, Murphy announced that the forthcoming season will take a trip down memory lane in terms of location, which will certainly please the many fans of the earlier series of the show. "We do go to the Murder House for one episode," he told the publication.
The connection to the first season doesn't stop there, either. Murphy went on to disclose that the estate agent Marcy (Christine Estabrook), who sold the iconic haunted house to the Harmon family in season one, will also reappear as the woman juggling the estate of the fifth season's Hotel Cortez, too. In images released by EW, she is seen showing Cheyenne Jackson's character Will Drake and his son around the spooky property.
Murphy had already confirmed last year that the seasons were eventually going to "all be connected" – an interesting concept that had already started to happen in the anthology series when existing characters such as Sister Mary-Eunice and Pepper popped up unexpectedly in 2014's Freakshow. "We're just beginning to tell you how they're connected. They're all very separate but there's clues every season that we're now telling you how the different worlds are intertwined," he concluded.