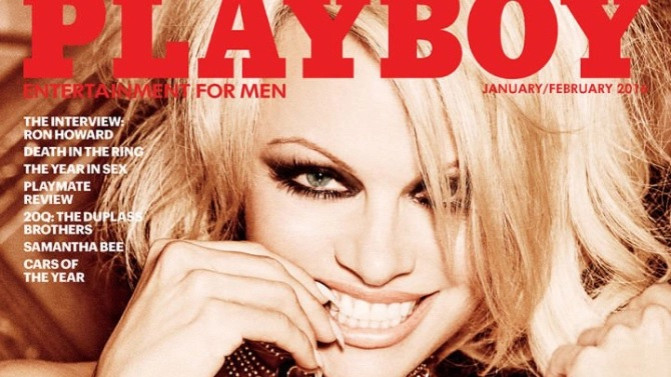 The birthday suit is back at Playboy. The magazine has announced that it is going back to featuring nude models, a year after opting to cover up.
Last year, the men's publication decided to ban naked photos in the hopes of drawing in more mainstream advertisers. However, this plan does not seem to have worked out as well and on 13 February, Hugh Hefner's son and the current Chief Creative Officer Cooper Hefner tweeted in defence of the change. "I'll be the first to admit the way in which the magazine portrayed nudity was dated, but removing it entirely was a mistake," he said.
"Nudity was never the problem, because nudity isn't a problem. Today, we're taking our identity back and rediscovering who we are," Cooper added.
The Playboy Twitter account also shared a copy of its March/April issue cover featuring Elizabeth Elam as Miss March 2017, with the headline: "Naked is normal".
Cooper who took on the CCO role in October, was one of the people within the company to protest the magazine's no-nudes policy under which women were mostly featured in minimal clothing or with parts of their body strategically covered up.
The 2016 move allowed for the magazine to be displayed on newsstands but led to fall in subscriptions. "I said when they dropped the nude spreads it would be a big mistake," industry analyst Samir 'Mr Magazine' Husni said according to The Guardian.
"Nudes were the brand, so if one day you remove them, then you technically kill the brand image. Playboy with no nudes was an oxymoron. So this is a step in the right direction".
As it takes a turn-around, the publication is also witnessing a number of changes within its staff. Deputy editor Hugh Garvey resigned in January along with creative director Mac Lewis. Assistant creative director, Chris Deacon has been appointed to take over Lewis' role.