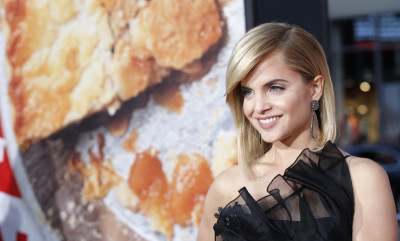 It was a dazzling evening, with the cast of "American Reunion" all showing up for the premiere of the film at Grauman's Chinese theater, in Hollywood.
The film will hit the theaters on 6 April and the story revolves around the cast of the "American Pie" series of films getting back together for their 10-year high school reunion.
The film stars Alyson Hannigan, Seann William Scott, Mena Suvari, Tara Reid, Chris Klein, Thomas Ian Nicholas and Jennifer Coolidge. The project was written and directed by Jon Hurwitz and Hayden Schlossberg.
"American Reunion" will be the fourth film in the teen comedy series. The first film - "American Pie", was released in 1999, followed by two sequels - "American Pie 2" (2001) and "American Wedding" (2003).