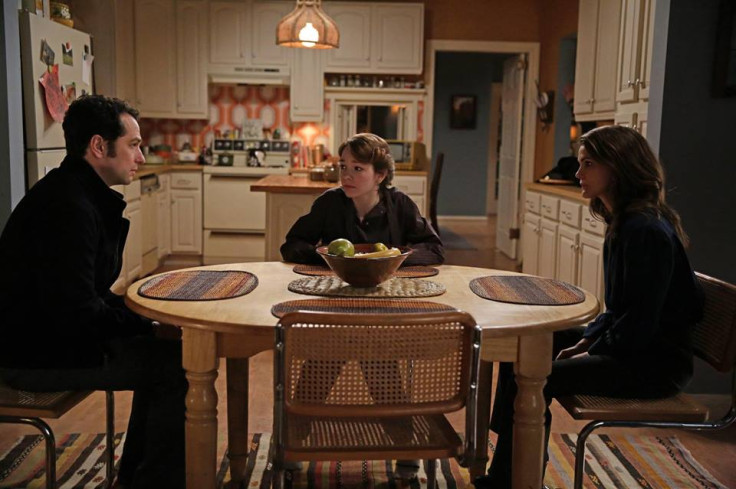 The Americans return with its fourth season on 16 March at 10pm ET on FX. The premiere episode is titled Glanders, where Elizabeth and Philip Jennings will deal with the fallout of their revelation to their daughter Paige that they are KGB spies.
Here is the synopsis for the premiere episode:
Picking up on the heels of last season's finale, the season 4 premiere of The Americans sees Philip and Elizabeth dealing with the fallout of all they've wrought. What will happen when the FBI finds out about Gene's suicide? How will Pastor Tim deal with the revelation that they are Russian spies? And will they be able to handle a dangerous, new bioweapons assignment?
The Americans follows the lives of Philip and Elizabeth Jennings, a suburban couple in the 1980s who are undercover KGB agents working to bring down America. In the season 3 finale, Paige told Pastor Tim that her parents were Russian spies.
Executive producer Joel Fields spoke to TV Guide about Paige's decision and if there is an end in sight for the spy drama. He said: "The game has certainly shifted in terms of parenting Paige. The question of focusing on her recruitment is now secondary to how to manage this family's survival [after] what's gone down."
Though there is no end date for the series in mind, Joel Fields teased that season 4 is like "we're coming toward the end of the second act". He said: "Whether it takes a fifth season or a fifth and sixth season to tell the rest of the story, I think we'll discover as we start to dig into next season's work, which will happen as we dig out of this season.... We'll do what's right for the storytelling."
Keri Russell, who plays Elizabeth, said there's still "resentment and anger" between Elizabeth and Philip over their decision to tell Paige the truth. The 39-year-old actor said: "I think the interesting thing for me this season has really been about opening Elizabeth's perspective. This season feels a lot about the emotional cost the last three years have had on these people."
"I think there is a new opening for Elizabeth, especially with Paige. I think that's a very parent thing. You think you know what's right but you have no idea [what your children will think]." she added.