British boxer Amir Khan says he is taking control of his life after a series of setbacks and public betrayals.
While the 30-year-old and his wife, Faryal Makhdoom, have been the focus of headlines prompted by a bitter family feud, the former Olympic champion revealed he has also suffered a betrayal of trust after discovering £1m had been paid out of his account without explanation.
"For the first time I have taken charge of my own life. I am the boss now. And I have to deal as an adult with something pretty crushing," he told Mail Online.
He revealed that his suspicions surrounding the alleged misappropriation of his finances were also aroused when the budget for constructing one of his projects — a wedding and banqueting centre in Bolton — had suddenly doubled to £6m.
"I was shocked. I suddenly realised I was being ripped off. Certain property consultants and accountants were among those who had to go. I could see that some people were cashing out," he explained.
"They thought I was washed up and there would be no more big-money fights. That was so cynical. I'd thought they were people who believed in me."
While his wife has been embroiled in a public feud with his family over their traditional Muslim values and expectations of their daughter-in-law, Amir also sacked family members who had previously supported him professionally, including his uncle Taz and his best friend, Saj.
'Abandoned' by family members
While he makes no accusations of any wrongdoing against the pair, he describes feeling abandoned by them. "When I started going through things at the office they simply walked out. Just left me to deal with things I knew nothing about.
"I had trusted my team with everything. I soon saw it was a complete mess. I also realised they, too, had decided I was done as a fighter. That hurt badly. They had earned a lot. I'm a generous person. People I loved also thought there would be no more money."
"Saj and I were friends from school days. I didn't want to lose that. I told him that whatever had gone on I would keep him on the payroll. He just looked at me and went out the door. That was probably the biggest slap in the face."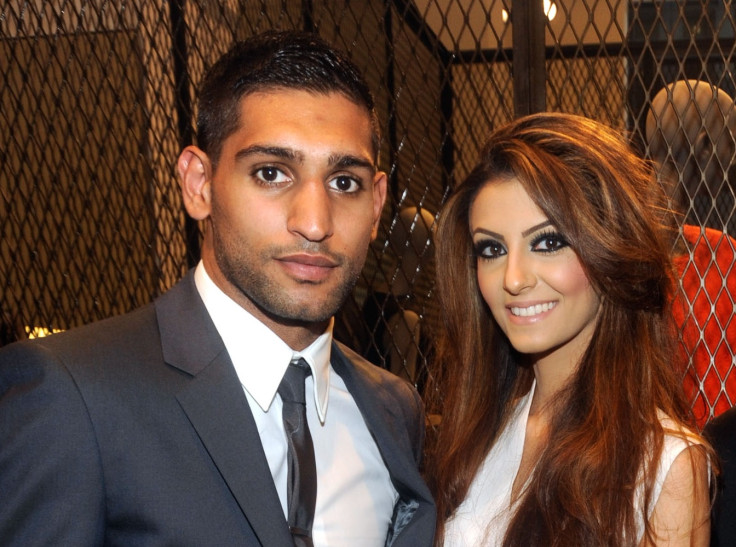 Meanwhile, Faryal, with whom he has a daughter, has faced criticism for speaking publicly about her dispute with her in-laws. She recently revealed that she expected married life to be a fairytale but the reality was different as the couple's relationship was marred by a public falling out with her in-laws. Amir, though, stands by his wife and says he is grateful for her support through recent trials.
"At least there is one intelligent member of the family," he says. "My wife is a university graduate with the brains to help put my affairs in order. And I have my own family to take care of now."
Khan added that while he is is taking care of business and building bridges with his estranged family, he remains focused on boxing and intends to prove his detractors wrong.
"Those who thought I was history have given me a tremendous incentive to become world champion again," he said. "I badly want to prove them wrong."