Faryal Makhdoom, the wife of boxer Amir Khan has said she expected married life to be a "fairy tale" but the reality was different as the couple's relationship was marred by a public falling out with her in-laws.
In 2013, the couple married in a ceremony at the Waldorf Astoria hotel in New York in front of 250 guests, followed by an elaborate celebration for 3,800 people in the boxer's home town of Bolton. Following the birth of their daughter, Lamaisah, in 2014 the 25-year-old quit her degree course in New York where she had previously lived with her family, and made the move to Bolton, in Greater Manchester.
"In my head, living with my new husband was going to be this fairy tale, but it was hard and I didn't have any friends," she explained. "Bolton is very backward. Compared to New York, it's a village."
Faryal explained that the adjustment to her new life and her in-laws was hard as she alleges she faced criticism for her modern style and dress which was reportedly deemed too western.
She made allegations of verbal and physical abuse amid conflicting expectations as to the role of a daughter-in-law in the family.
She was later forced to apologise after posting a naked Snapchat image of her brother-in-law in a bid to demonstrate the family's double-standards. The rift lead to the sacking of Amir's father as his manager and prompted Amir to issue a statement warning his wife and his family to put an end to the childish spat that threatened to ruin his reputation.
The aspiring model claims that living with her in-laws was at the root of the problem. "It's not a Muslim thing to live with your in-laws – it's a cultural thing," she explained. "Most American Pakistanis don't do that. There seems to be a lot more of it in Northern England. I'm not against joint families – but when you have your own space you can be more independent and I think there are fewer problems.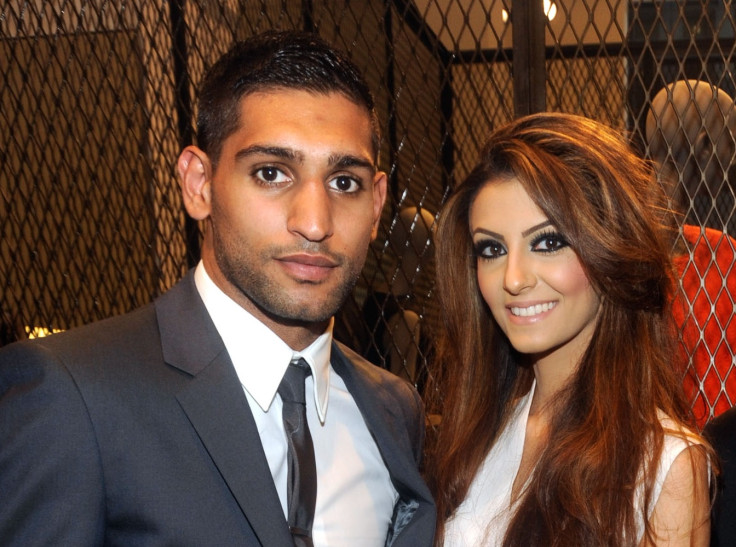 "For some cultures, the daughter-in-law is there to have babies, to cook and clean. They don't see that she can be an independent woman, that she can go out and work, and that husbands can help with the babies,"says Faryal. "But it's not about religion – I know religious families who are very sophisticated. It's about education."
Defending her lifestyle she appeared in an interview on ITV's This Morning. "I've always been very modern in my dress. But I'm not a drinker, a smoker, a party girl – I respect my religion a lot," she insisted.
She also claims she faced criticism for undergoing cosmetic procedures, however the mother-of-one insists that the focus on her appearance became necessary after marriage to Amir as she lives her life in the media spotlight.
Revealing that she has had cosmetic procedures on her cheeks and eyes, she said: "Because of lack of sleep, genes, dehydration, I get bags under my eyes and I wanted to get them lightened" said Faryal.
"I like high cheekbones," she says insisting: "I've never had plastic surgery. Fillers and plastic surgery are two different things and I want people to understand that".
"If other women had this money and if they had a husband who was famous, they would do it, too. If I wasn't married to Amir Khan, I'd probably be a regular girl and I might not do it. But I'm in the limelight, I go to events, so it's part of my life now," she told Mail Online.
After a public feud that saw Faryal trading slurs and insults with her in-laws, the wedge between the family appears untenable. 'People say to me, "You shouldn't have put your dirty laundry out there", but it blew up because I'm Amir's wife.'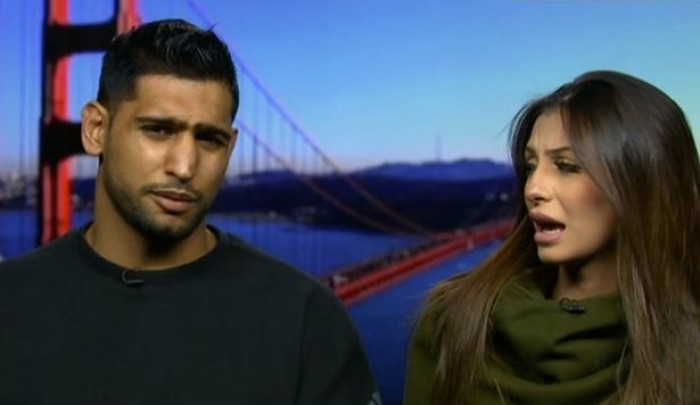 Amid the family tensions the couple's marriage also came under scrutiny after a sex tape was leaked online, apparently showing Amir engaged in an intimate act while chatting on Skype with an unseen, unidentified woman.
"It was something that happened a long, long time ago, well before my marriage, well before I had my little girl,' Amir claimed in a joint interview that he and Faryal gave at the time.
"It's upset me more than anything, but it happened when I was very young. I believe that someone [posted the video] out of revenge, someone close to us," said Faryal. "I'm not saying it's a family member, I'm not pointing any fingers," added Amir.
As other women have reportedly come forward claiming to have had flings with the British boxer after his marriage, Faryal dismisses any suggestion of her husband's alleged infidelities. "We all have a past and we've all done stupid things.
"When you're in the public eye, a lot of people want to go after your marriage. I knew what I was signing myself up for,' she says.'I know Amir better than anyone and the main thing is trust. I could be working with a hundred men and Amir would trust me. At the end of the day, he comes home to me."
The couple are currently living in a rented apartment in San Francisco's East Bay area.
"His trainer, Virgil Hunter, is here," explains Faryal. "So this is a temporary move for us while he is training. We're away from friends, away from family, away from anything that would distract him while he gets ready for his big fight, and then we'll return to the UK."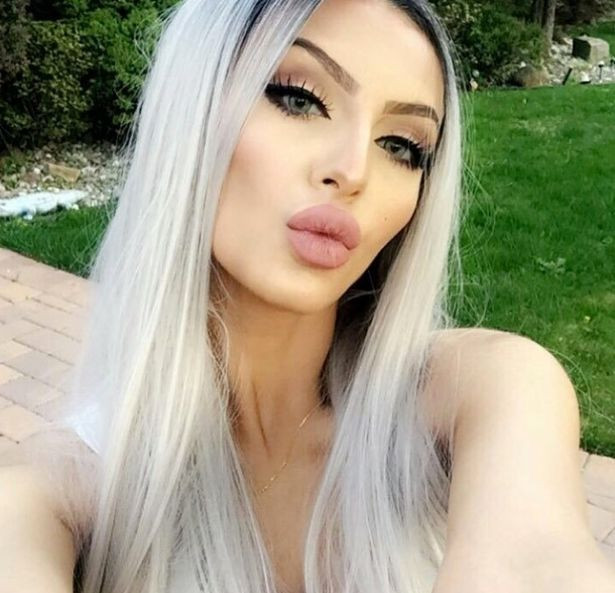 However Faryal hope that with some distance between them, they can mend their rift. "Being away [from them], we might miss each other and be able to make things right when we get back,' she says.
"I love the UK, it's home for me now," she says. "After Trump became president, my heart kind of drifted away from America. I'm so glad I don't live in the US permanently. The amount of love I get in the UK is amazing," she says. "I'm "someone". I can't even buy milk without being recognised – sometimes I have to pinch myself."
She added that while she will raise her daughter in the Muslim tradition, she will also encourage her to live her life on her own terms. "But I want my daughter to be an independent woman – Islam teaches that. I want her to go out, get her career, do whatever she wants and I will support her one hundred per cent.
"It's an attitude she'd like to see more of in her adopted community. 'I want to see more British Pakistani Muslim women speaking up for themselves, getting out there and doing something,' she urges. "Then, eventually, the stereotype – this idea of what a daughter-in-law should be – will die off."