Amy Winehouse's £100,000 Wedding Dress Stolen from Tragic Star's Camden Home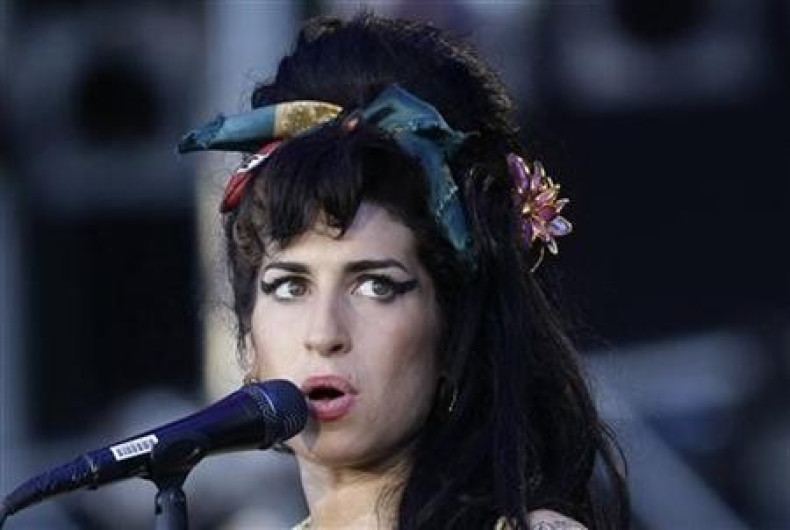 Amy Winehouse's wedding dress has been stolen from her Camden home, it has emerged.
The tragic star wore the dress, which was expected to raise £100,000 at auction, when she married ex-husband Blake Fielder-Civil in a ceremony in Miami in May 2007.
According to a family spokesperson, the collector's item had been in storage at the Back to Black singer's former home in north London since her death in July 2011.
It was amongst a catalogue of personal items gradually being moved from the house, which is now empty.
Thousands of fans flocked to the property to mourn following her death.
A newsprint cocktail dress, worn by Winehouse during an appearance on Later with Jools Holland, was also taken from the £3million property.
That dress, worn at the height of the singer's fame, was expected to raise £30,000 at a similar auction in central London this month to raise money for her charity, The Amy Winehouse Foundation.
The charity was set up to help youngsters battling drug and addiction issues.
"People need to know [the dresses] are not supposed to be out there on the market and they should not try to buy them," a spokesman said.
"The dress Amy wore on the cover of Back To Black sold for £40,000 last year and the money went to the foundation, and another dress sold for £30,000, so the wedding dress could have raised as much as £100,000."
The thefts are not thought to a result of be a break-in at the property, which is guarded by security around the clock. The Metropolitan Police said that they are yet to receive a formal complaint.
The London-born star's father Mitch Winehouse told the Sun: "It's sickening to know that someone would steal something in the knowledge of its sentimental value.
"Her wedding dress was only a little cotton thing thing, a hundred quid at best in the shops. Whoever nicked it realised its significance and knew it had an extra value."
The Grammy-winning performer died from alcohol poisoning in July last year, at the age of 27.