He is ranked world No 2 in tennis, reigning Olympic champion and former king of Wimbledon, and now Andy Murray has celebrated another milestone. The tennis star has become a father after his wife Kim Sears gave birth to their first child.
According to the BBC, the couple welcomed their daughter on Sunday night, less than a week after Murray returned home from the Australian Open following his defeat to Novak Djokovic. Since news broke of the new arrival, the proud parents have been inundated with congratulatory messages from fans and fellow celebrities.
Scottish First Minister Nicola Sturgeon wrote on Twitter: "Lovely news. Congratulations to @andy_murray and Kim on the birth of their daughter. Wishing every happiness. Congratulations to the (very glam) grandma @judmoo [Judy Murray] too!"
As the rich and famous are notorious for giving their newborns weird and wacky names, speculation is rife about what they will call their daughter. Before the pair make the official announcement, IBTimesUK offers up some suggestions they may want to consider.
Aila
Murray could play homage to his roots by opting for a traditional Scottish name for his daughter. Aila, which means "from a strong or resilient place", would be a perfect moniker for a girl, who like her father, will not back down from a challenge.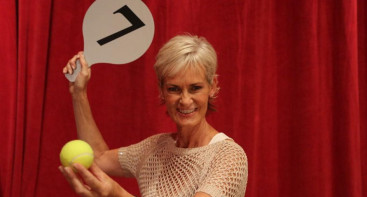 Emily
For the second year running Emily has been the most popular name for baby girls born in Scotland. Emily Murray has a nice ring to it.
Judith
Murray owes much of his success to his mother Judy. He could pay the ultimate tribute to his special lady by naming his daughter after her.
Andi
Murray could take a leaf out of of Ryan Reynolds' book and give their daughter a moniker traditionally reserved for boys. What better way to keep your legacy going than by giving your little one your own name?
Murray's favourite film is Braveheart, about the Scottish patriot William Wallace. He could be really creative by giving her the female version of his hero's name.