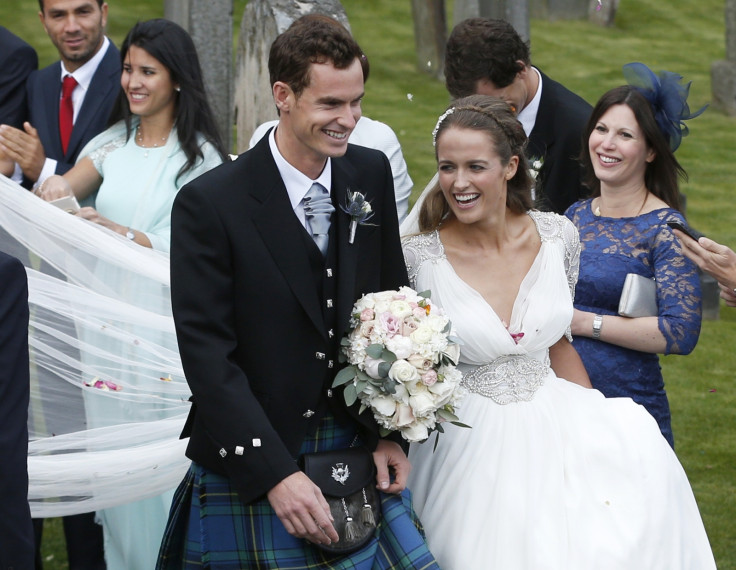 Congratulations are in order for Andy Murray and Kim Sears, who are said to be expecting their first child. Reports claim that the pet portraitist is around 12 weeks pregnant, and that the couple first announced the news to close friends and family shortly after Sears, 27, went to hospital for a scan. Murray's mother and tennis coach, Judy Murray, and his brother Jamie are said to be ecstatic upon hearing the news.
According to a report in The Sun (6 August 2015), before Sears's pregnancy was revealed, Judy, 55, admitted that she was looking forward to becoming a grandmother one day. Former Strictly Come Dancing competitor Judy said to Closer magazine in April: "I'm really looking forward to being a granny. I've always wanted to have grandchildren but I had to be patient and let them get married first. I'm not sure when they will have kids as Andy has the French Open followed by Wimbledon, but I know he wants them. I will be a very active granny, that's for sure – and I can't wait to introduce them to tennis."
The tennis star had previously expressed his desire to start a family with Sears, writing in his 2013 autobiography Andy Murray: Seventy-Seven – My Road to Wimbledon Glory: "I can see myself having a family. It is something that I'm starting to think about because Kim and I have been together for eight years." He added, referring to their two pet dogs: "It is not the same as having kids — or at least I don't think it is — but that's sometimes what it feels like."
After 10 years of dating, the couple tied the knot in Murray's hometown of Dunblane, Scotland, in April of this year. Speaking about married life, the sport star told Sky Sports 3: "It has been nice, and a lot of people have spoken about the honeymoon period. But we've been together a very long time, and getting married was the next step."
According to reports, Sears's due date is February 2016.