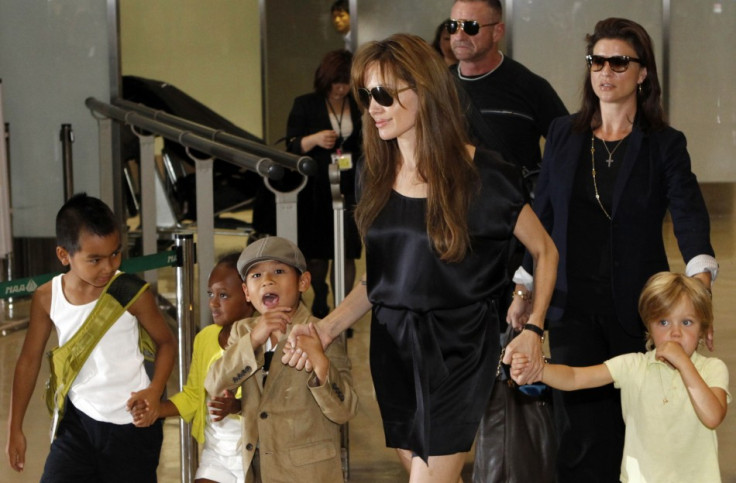 Brad Pitt and Angelina Jolie are looking at enrolling their brood at a primary in South West London. Brad Pitt's movie World War Z has over run and that is apparently the primary reason for this decision.
Their six kids have spent the summer in Richmond doing pottery classes, fishing and trips to the cinema, including last week when they all went to see The Smurfs.
The children are home tutored in the United States," a source said. "But wherever possible Brad and Angelina like to have them attend local schools to introduce them to the culture of each country."
It is reportedly getting difficult for Brangelina to control the kids as they are growing up. According to reports, the couple, who raise six children together have hired a therapist to help Pax, 7, with his aggression problems, after catching him bullying his siblings.
"He's become something of a bully," a source said. "He picks on Shiloh, and even his big brother, Maddox. He's having a tough time getting along with his siblings.
"He's having a difficult time with the constant schedule changes and with the fact that people stare at him whenever he's with his parents."
No wonder the kids are headed the school way.