Animated Assassin's Creed TV show in the works led by showrunner of Netflix's Castlevania
Castlevania lead Adi Shankar confirms new project on Facebook.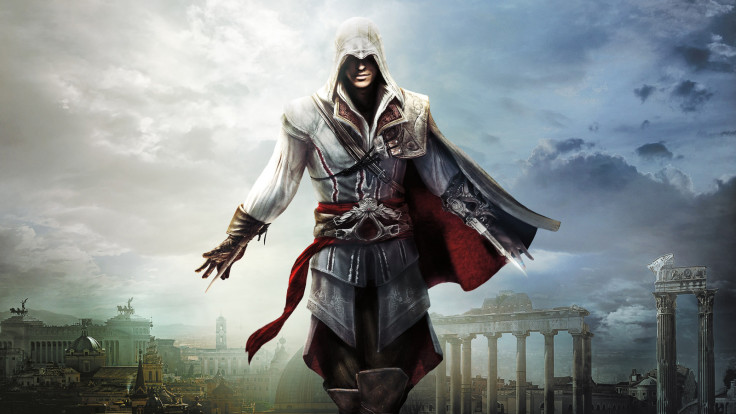 An animated series based on Ubisoft's popular globe-trotting action series Assassin's Creed is in the works, with the showrunner behind the upcoming Castlevania Netflix series confirming he will be in charge of its production.
Ubisoft's Aymar Azaizia, head of content for the Creed series, said in a Reddit AMA in March that a TV series of some variety was in the works, but did not reveal any details about what form the series would take or how it would be released.
"We will take our time to get sure [sic] we deliver something we can be proud of," he said at the time.
We now know that the series will be led by Adi Shankar, the showrunner in charge of the Netflix anime based on Konami's Castlevania series, which is set to launch this Friday (7 July) on the streaming service.
He revealed on his Facebook page that his next project will be an Assassin's Creed TV series, confirming it too will be animated.
"I'm happy to let you guys know that I've selected my next project," he wrote. "I played the first edition of Assassin's Creed the year I moved to Los Angeles to pursue my dream.
"At that moment I knew absolutely no one in the industry and could never have imagined that one day Ubisoft would ask me to take the world of Assassin's Creed and create an original story set in it as an anime series. If anyone tells you not to follow your passion in life they are wrong."
As of the time of writing, there has been no confirmation that this will be a Netflix series.
In November 2016 Ubisoft CEO Yves Guillemot revealed that the publisher was in talks with Netflix regarding a series, but neither this post nor Azaizia's Reddit AMA mentioned the service.
Shankar's ties to Netflix and the Assassin's Creed project's similarities to fellow video game adaptation Castlevania make it seem likely that Netflix will be the show's venue, but there's yet to be a formal announcement.
IBTimes UK has contacted Netflix for comment.
Ubisoft's Assassin's Creed series made its debut in 2007, spawning numerous sequels and spin-offs, including a big screen adaptation released in January 2017. After a year-long break for the main video game series, Ubisoft is preparing for a comeback this year with the release of Assassin's Creed Origins.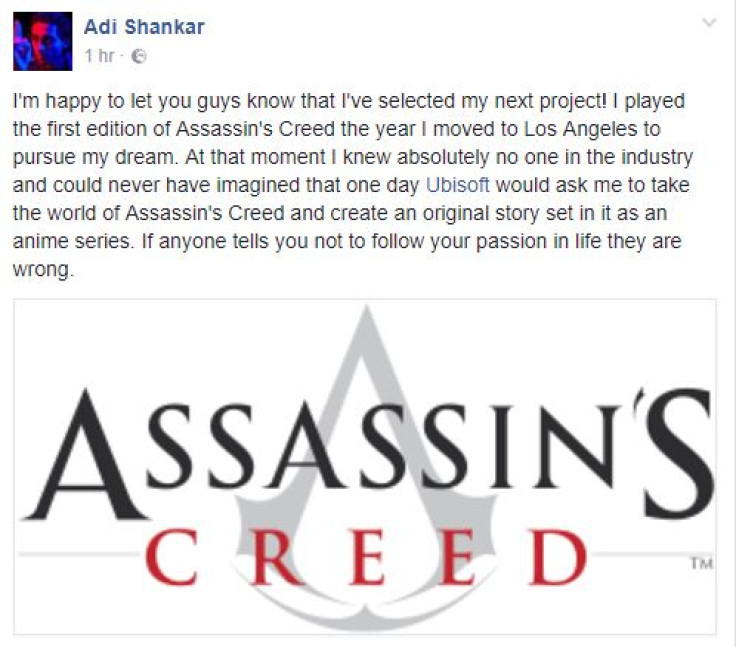 © Copyright IBTimes 2023. All rights reserved.