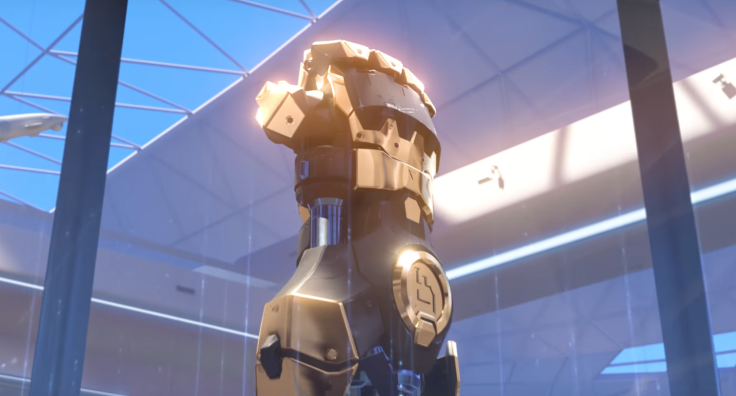 It's happening... maybe. Doomfist is once again being teased by Overwatch developers Blizzard, this time in a news story written as part of the hit shooter's fiction. In it, more is revealed about Doomfist's escape from a maximum security prison.
The story reveals Doomfists' real name as Akande Ogundimu, before describing the events that led to an incident in the fictional African city of Numbani, which was central to the story surrounding the release of Overwatch's 24th playable hero, Orisa, in March.
Doomfist has been part of Overwatch since its very first cinematic trailer, and has long been expected to join the game as one of its many unique playable characters.
Blizzard's news story reveals that the villainous Talon organisation attacked the facility with the express intent of freeing Doomfist, who then went on to attack defence robots in Numbani in a successful effort to reclaim the weapon that gave him his name.
"Helix [Security] officials have been unwilling to reveal whether or not there were additional escapees or items taken from the facility, but sources have indicated that it is likely that there were further security breaches in addition to Ogundimu," says the report.
The game's first new hero following its launch in May 2016 was Ana, who was introduced two months later in July. Subsequent heroes Sombra and Orisa followed in November and March. If Blizzard is following a similar trajectory in Overwatch's second year, the timing is right.
It may not mean the introduction of a playable Doomfist however. It could just as likely mean the imminent release of a new animated short, or a webcomic, either of which could finally reveal Doomfist's fully design.
In April, Overwatch director Jeff Kaplan told IBTimes UK that he and his team had "big plans" for the character.
"Doomfist has been one of the most interesting characters that we've introduced to the game because he literally was introduced on day one when we did our announcement trailer," Kaplan said.
"The whole impetus behind that conflict that happened in the museum was around Doomfist's gauntlet, so he was immediately in the psyche of Overwatch players. We've done a relatively good job of not hyping Doomfist, the community has very much hyped Doomfist and obviously Orisa's storyline is very tied in to Doomfist. So we have a big plan."