Another Period season 2 episode 5 live online: Can Frederick really become Teddy Roosevelt's vice president?
The new episode titled Roosevelt will air on Comedy Central on 13 July.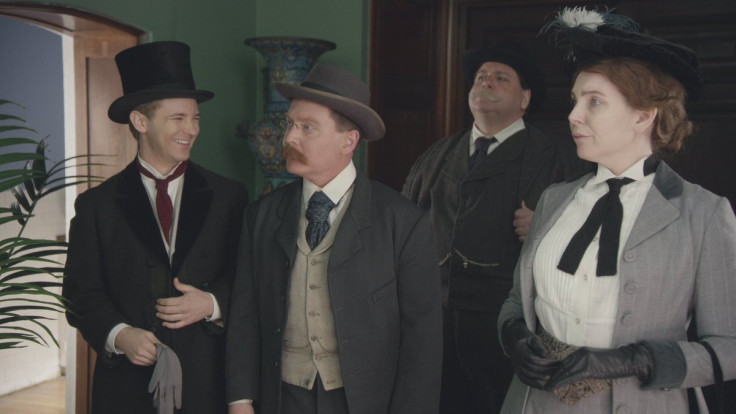 Comedy Central is set to air the fifth episode of Another Period season 2. After his stint as judge, ruling in the trial against Hamish for the murder of a reporter, Frederick, the Bellacourt heir now has the chance to govern the country.
In the new episode titled Roosevelt, the famous political family is making a visit to Bellacourt Manor and the Commodore wants to pitch the idea of making Frederick the vice-president in the Teddy Roosevelt administration.
Twilight's Michael Welch will take on the presidential role. Lillian, however, seems more keen to meet Franklin Roosevelt but Hortense reminds her: "Don't get too excited, he's engaged to his cousin Elanor who I just can't wait to meet. Finally another woman brave enough to let her words be her makeup."
The show's co-creator and actress Natasha Leggero also shared a scene photo on Twitter. Going by it, the heiress tries her luck at making a sandwich in the upcoming episode and it doesn't seem to have gone very well.
Catch the new episode of Another Period on Comedy Central on 13 July at 10/9c or watch it online on the official website.
© Copyright IBTimes 2023. All rights reserved.