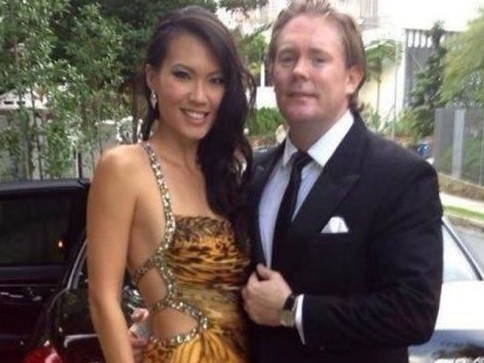 Furious web users in Singapore have turned to "human flesh searching" to try and track down British banker Anton Casey who vilified the South-East Asians.
Flesh searching entails web users posting the personal email, home address and telephone number of the Casey family, including pictures of their home.
One such user, calling himself RealSingaporean, asked: "Where his kids school?"
Another responded, telling him to "leave the kid alone."
However, Narong Wongwan, also replied saying: "All fair game. Waiting to dig out more personal details... home address or car plate would be nice."
Flesh searching has been condemned in China after an 18-year-old woman jumped off a bridge in December 2013 after internet users attempted to identify her as a thief.
Casey is still hiding out in Australia and has changed his Facebook username to Anson Stacey. He has been forced to close his own and his wife's accounts because of death threats and online abuse. He wrote: "My five-year-old son has suffered extreme emotional and verbal abuse online."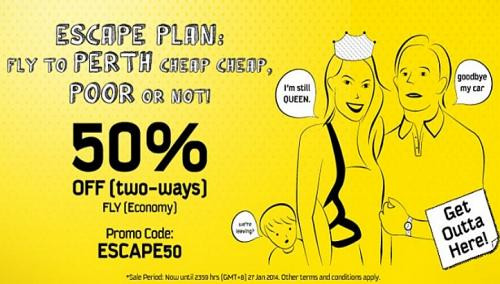 The British wealth manager didn't hide his contempt of living and working in Singapore, calling one taxi driver "a retard".
One expatriate who knew Casey said: "He has always come across as condescending and arrogant. You can see the whole setup: trophy wife to go with the trophy car and trophy address. He must have had some kind of brain explosion to put things like that on Facebook."
Casey's ex-beauty queen wife Bernice Wong also hasn't been shy of insulting Singapore men, calling them "pretty sheltered", "babied" and "childish".
Budget air carrier Scoot has used Anton Casey and his derisive comments about public transport users in its latest advertisement for fare deals to Perth.
"Escape Plan: Fly to Perth Cheap Cheap, Poor or not!" said the yellow-and-white advertisement that was offering a 50% discount of a two-way ticket to the Western Australian city.
It teased Casey's family, with caricatures of the former senior wealth manager, his Singaporean wife - a former beauty queen - Bernice Wong, and his five-year-old son.
The advertisement was posted on the airline's Facebook page on 26 January.