Microsoft pushes for exceptions to Trump's travel ban for visa holders and students
'These needs almost certainly are not unique to our employees and their families,' Microsoft's Brad Smith said.
Microsoft has called on the Trump administration to grant case-by-case exemptions for law-abiding, visa holding workers and students affected by the president's travel ban on citizens from seven Muslim-majority countries.
The tech titan's request comes less than a week after President Donald Trump signed an executive order temporarily banning refugees and restricting citizens from seven Muslim-majority countries from entering the US.
The travel ban instituted last week triggered public outrage and protests erupting at airports across the US. Major tech companies, from Facebook to Reddit, opposed the executive order saying it not only affects their business and current employees but hurts their ability to competitively recruit talent from overseas as well.
In a letter to Secretary of Homeland Security John Kelly and Secretary of State Rex Tillerson on Thursday, Microsoft's president and chief legal officer Brad Smith formally requested a speedy process to grant exemptions to the order for people who qualify as "Responsible Known Traveler with Pressing Needs."
Smith said the company currently has 76 employees and their 41 dependents who have non-immigrant visas that were impacted by the immigration order.
"These currently are law-abiding visa holders who are parents that were outside the United States last Friday and therefore cannot re-enter the country," Smith wrote in a blog post on the company's website. "These parents are stranded and separated from their children. Other individuals are confronting genuine family emergencies such as the need to visit a critically ill parent."
"These needs almost certainly are not unique to our employees and their families. We believe that limited but important steps to help all such individuals can be taken by the Secretaries of State and Homeland Security consistent with national security and the authority that the President expressly gave to them," he said.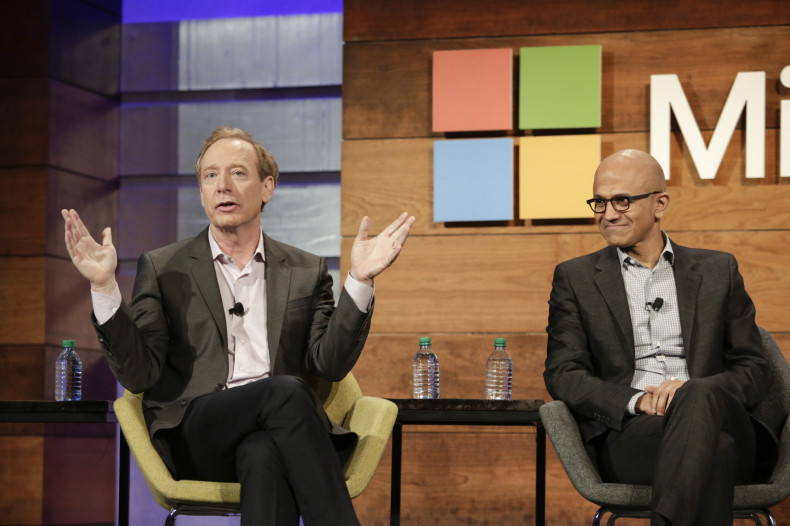 Smith outlined several criteria for exception applicants including those holding a valid nonimmigrant work visa sponsored by a US employer and travellers who have a student visa with an accredited US university who have not committed any crimes in the US. Immediate family members of those visa holders should also be considered for an exception, he wrote.
To qualify for the proposed exception, Microsoft clarified that they are only seeking exceptions for applicants travelling to fulfill business needs of their employers or for a family-related emergency for no more than two weeks. It also noted that people travelling for business reasons will not be transiting in any of the countries covered by the executive order, which include Iran, Iraq, Libya, Syria, Yemen, Sudan and Somalia.
Trump's executive order included a clause that the Secretaries of State and Homeland Security are able to make exceptions on a case-by-case basis.
"Many of these individuals also fill critical roles in the organizations that employ them, whether they are doctors, scientists, engineers, medical technicians, software developers, or any number of other highly skilled professionals," Smith wrote. "They are deeply valued contributors to the innovation, research and business acumen of our nation, and they serve critical roles in the successful operations of U.S. companies.
He added that it would also be "tragic for a student to be faced with the need to forfeit a dream of completing one's education in the United States to tend to family needs that are entirely outside of one's control."
Microsoft announced earlier this week that it would support a lawsuit filed by the Washington state attorney to overturn the ban, adding that it would be willing to testify in court if required. The software giant is also one of several tech companies, including Google, Facebook, Apple, Amazon and Uber, reportedly circulating an open letter to Trump opposing the ban.
"At the outset, we recognize that this proposal will not and should not end the broader debate and deliberations regarding last week's executive order," Smith wrote. "Our company is one among many that has expressed its views, and we will continue to participate energetically and constructively in the public discussions that help define our democratic processes."