The eagerly-awaited Apple's "Hey Siri" iPhone event is expected to kick off at 10 am PST on 9 September, as avid Apple fans all over the world clamour to see the next-generation iPhones -- the iPhone 6s and iPhone 6s Plus -- and other devices expected to be unveiled at the Graham Bell Civic Auditorium in San Francisco. The iPhone maker is likely to unveil the fourth-generation Apple TV aka Apple TV 4.
Apple's media invitation for the 9 September event began with a striking message: "Hey Siri, give us a hint". If you are craving to know the exact time the event unfolds in your time zone, you can check out the consolidated table below, courtesy timeandate.com, which lists major cities across different time zones: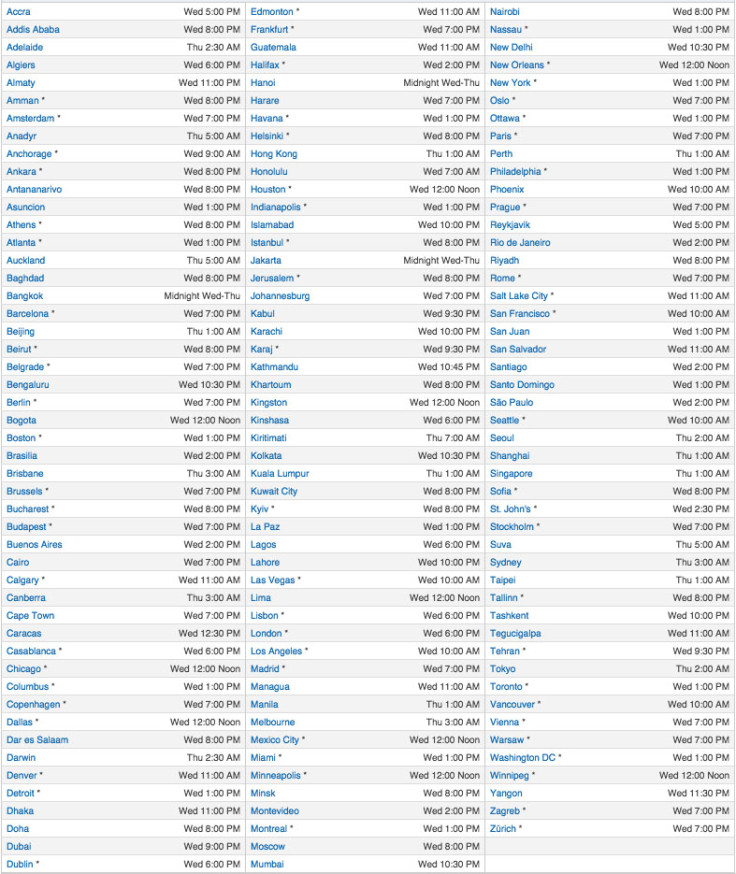 = Adjusted for DST or summer time
Wed = Wednesday, September 9, 2015 (122 places).
Thu = Thursday, September 10, 2015 (23 places).
If you are still unsure about the actual event time in relation to your time zone, look up the world clock app posted on the timeanddate website. You can catch the action live as Apple is expected to provide a live stream via iOS devices and Macs.
Check out our guide on how to watch Apple iPhone event live on 9 September.