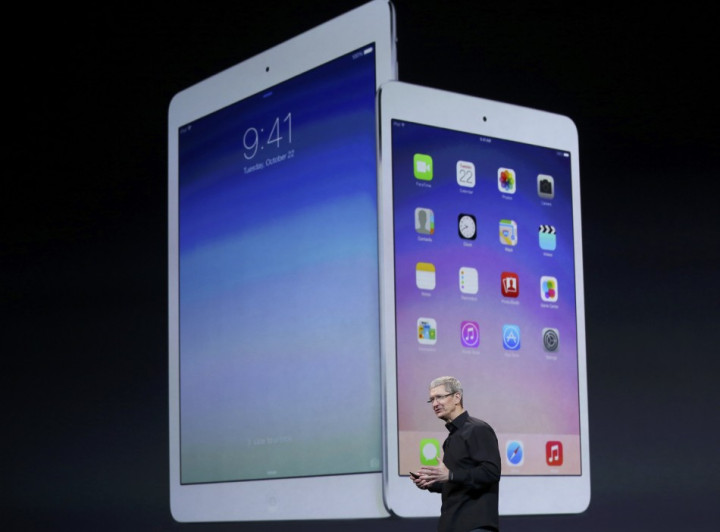 During the time of its launch, Apple's original iPad reinvigorated the market's interest of tablets, opening the doors to a powerful new domain.
Since then, competitors have tried their best to compete with the iPad and have managed to take away large share of the tablet market.
However, Apple's slate is still the market leader in this segment and has managed to maintain its top position despite Samsung's aggressive growth over the last year.
It has been over seven months since the release of the last full-sized iPad, the iPad Air, which means that Apple should have a new slate under development.
Below is everything that we know about the iPad Air 2014.
Specs
Apple is expected to pack an upgraded A8 processor into the iPad Air 2, which will replace the older A7 processor. The CPU boost is definite possibility, since Apple never releases new tablets without a processing boost.
Display Size
Moving onto display, expect the exact same 9.7-inch screen size with a 4:3 aspect ratio. It will house the gorgeous Retina display that we saw on the iPad Air.
Design
We expect Apple to continue offering "thinner, smaller, and lighter" tablets, as it did with the iPad Air. Given Apple's launch pattern in the past, no major design changes are expected with the iPad Air 2.
Release Date
According to KGI Securities analyst Ming-Chi Kuo, who has had a strong track record with predicting Apple's future releases, the company is planning to launch a new iPad Air during the 3rd quarter of 2014 during the months of September or October. This makes sense since Apple made its last iPad launch during October 2013 and that it might be ready to refresh that line up.
Possibility of an iPad Pro
Back in May, images from China gave us a look at what was allegedly Apple's 12.9-in iPad Pro tablet. While there is guarantee that Apple is working on such a tablet, the images appear to be authentic.
Adding weight to this possibility is Ming-Chi Kuo, who believes that Apple may release the larger 12.9-inch iPad in 2015. However, others believe that the launch might be delayed.