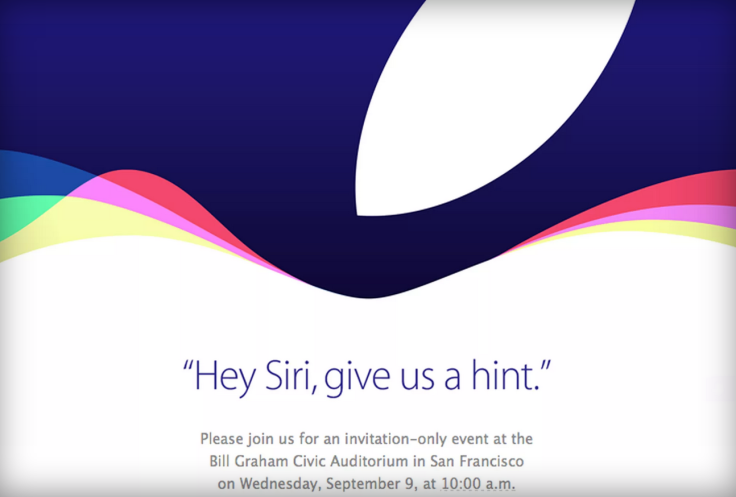 Apple's 9 September media event – where it will almost certainly announce the iPhone 6s and iPhone 6s Plus smartphones – will be streamed online and, for the first time in years, Windows users are officially supported. In previous years, Apple would only stream live events to iOS devices, Macs and the Apple TV, but now Windows 10 users can join in too.
But this isn't a change of heart by Tom Cook. Instead, it is because the new Microsoft Edge web browser in Windows 10 supports HTTP Live Streaming (HLS) technology, previously exclusive to the iPhone, iPad and iPod touch, plus the Safari browser for Mac and the Apple TV.
Windows 10 users can simply open up the Edge browser, visit apple.com/live, and watch the keynote address, which starts at 10am PDT (6pm BST) on 9 September and should run for around two hours. As well as two new iPhones, we also expect to see Apple show off a new Apple TV set-top box, complete with new touchscreen remote, iOS software and its own App Store, full of games to play on your televisions. A large-screen 'iPad Pro' is also expected, plus more details on iOS 9 and the latest version of Mac OS X, called 'El Capitan'.
iPhone 6s event live stream for PC users without Windows 10
If you haven't yet upgraded to Windows 10, things are a little more tricky. It has been possible to watch previous Apple live streams by using VLC Media Player. There is no guarantee that this will work, but for the 9 September event, it's worth a try...
That link is the address of the stream which the Apple TV uses to play any of Apple's live announcements. It worked for last year's iPhone event, and WWDC in June this year, so there is no reason why it shouldn't work again now for the iPhone 6s.
When and where is the WWDC 2015 keynote taking place?
Apple's iPhone 6s event is taking place at the Bill Graham Civic Auditorium, a 7,000-seat venue in San Francisco. The event is kicking off at 10am local time and here are all the times the event will be happening globally:
San Francisco - 10am
New York - 1pm
London - 6pm
Paris - 7pm
Johannesburg - 8pm
Bangkok - 1am (Thursday)
Hong Kong - 2am (Thursday)
Seoul - 3am (Thursday)
Sydney - 5am (Thursday)