A jury has ordered Samsung to pay Apple a further $290 million for infringing iPhone patents.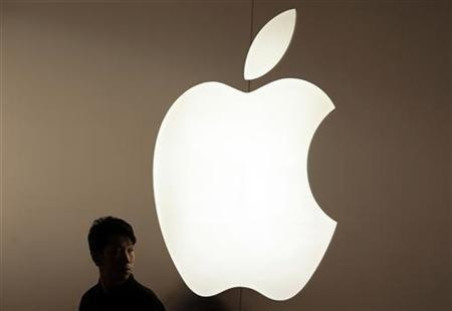 The damages retrial follows Judge Lucy Koh's decision in March to cut the $1 billion (£620 million, €739m) in damages awarded by a jury down to nearly $640m after the jury miscalculated the original damages.
South Korean-based Samsung was found in 2012 to have infringed five of Apple's iPhone patents in a number of its smartphones and tablets.
The retrial was called to reassess how much more Samsung should pay Apple.
Samsung argued that it owed Apple just a further $52m, but the new eight-member jury sided with Apple, awarding $290m instead of the $380m Apple had been demanding for the infringement.
The damages have been awarded to Apple for lost profits and royalties as well as most a cut of Samsung's profits from sales of the affected products.
More than money
"For Apple, this case has always been about more than patents and money. It has been about innovation and the hard work that goes into inventing products that people love," Apple said in a statement.
"While it's impossible to put a price tag on those values, we are grateful to the jury for showing Samsung that copying has a cost."
Barring a successful appeal, Samsung now owes Apple a total of $929.83m.
In a statement issued following the verdict, Samsung said: "We are disappointed by today's decision, which is based in large part on a patent that the US Patent and Trademark Office has recently deemed invalid. While we move forward with our post-trial motions and appeals, we will continue to innovate with ground-breaking technologies and great products that are loved by our many customers all around the world."
Butted heads
The six-woman, two-man jury deliberated for three days and originally had problems coming to an agreement.
"We really butted heads on some of the issues and said to ourselves, if we can't agree on this then we might as well go to the judge and tell her we're hung," Colleen Allen, an emergency room nurse who served as jury forewoman, told San Francisco radio station KCBS in an interview outside the courthouse.
Samsung tried to argue during the retrial that Apple should not be allowed ownership over the exact shape of smartphones.
"Apple doesn't own beautiful and sexy," Samsung lawyer William Price told the jury during the proceedings.
The South Korean electronics giant also tried to have a mistrial declared by taking offense at closing remarks made by Apple's lawyer Harold McElhinny.
Price claimed McElhinny's comments had featured a "racial bias" and that the intent was that Apple stood to lose out to Asian competitors if it did not protect its intellectual property.
However Judge Koh denied Samsung's request, instead reminding the jury not to be influenced by personal likes or dislikes, opinions, prejudices, or sympathy.