Apple wants to collect your DNA and deliver it to your iPhone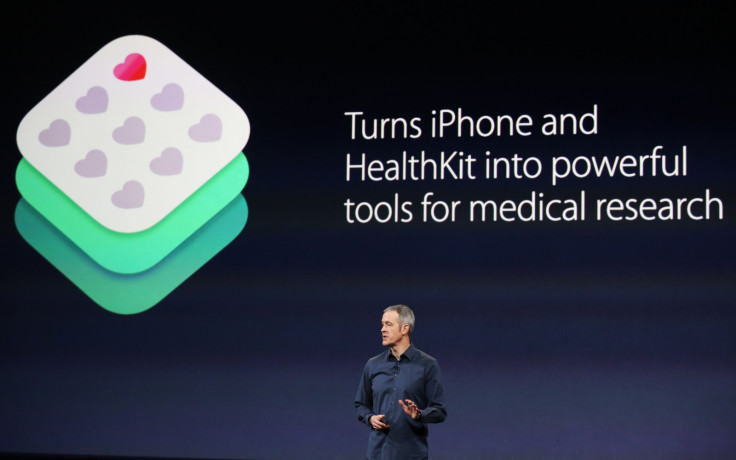 Future iPhone users may one day be able to carry their entire DNA make up in their pocket, ready to be checked against prescription drugs at the pharmacy or to show their doctor, if Apple's latest plans are realised.
The California company reportedly wants to show off as soon as June how the iPhone and its new Research Kit software can be used to store users' DNA and use this data to help them avoid medication which could produce allergic reactions, to help people discover relatives, and provide scientists and medical researchers with an enormous catalogue of human DNA.
People familiar with the plans told MIT Technology Review that the iPhone maker wants to announce its plans to gather DNA records at the Worldwide Developer Conference (WWDC) show, which begins in San Francisco on 8 June. The people say, although Apple won't personally collect or work with the data, it could appear directly on users' iPhones; it could even be possible to "share" their genes as easily as their location.
One DNA study reportedly planned by Apple is in partnership with the University of California and is to study causes of premature birth by combining gene tests with other data collected on the phones of expectant mothers.
Gholson Lyon, a geneticist at Cold Spring Harbour Laboratory, New York, told MIT that collecting DNA would be "the obvious next thing" for Apple after it successfully launched Research Kit in March. Research Kit allows developers to create applications which act as clinical trials, using the iPhone's touch screen, microphone and various sensors to collect data useful for identifying diseases like Parkinson's.
The power of the phone
Such is the popularity of the iPhone, Research Kit was an immediate success. Just days after being announced, the system helped Stanford University gather a year's worth of applicants (11,000) for a cardiovascular study in just 24 hours. Praising "the power of the phone," Alan Yeung, medical director of Stanford Cardiovascular Health, said to get over 10,000 applicants enrolled on a study without Research Kit "would take a year and 50 medical centres around the country."
Using the popular and cheaply produced "spit kits", the DNA would be collected by academic partners of Apple, before being analysed and maintained by scientists in a computing cloud. But after this stage, certain pieces of DNA data could be downloaded and appear directly on the user's iPhone in Apple's pre-existing Health app, where more than 70 types of health data can be collected and stored.
Although Health's most common use is to track a user's daily steps (and sleep, using third-party fitness trackers), the app already contains clues of a much more comprehensive future. There are fields for entering your daily intake of milligrams of manganese, plus your blood pressure, electrodermal activity, blood alcohol content and much more than can be collected by health-tracking gadgets currently on sale.
© Copyright IBTimes 2023. All rights reserved.