Next Apple TV set-top box to feature remote with MacBook-style trackpad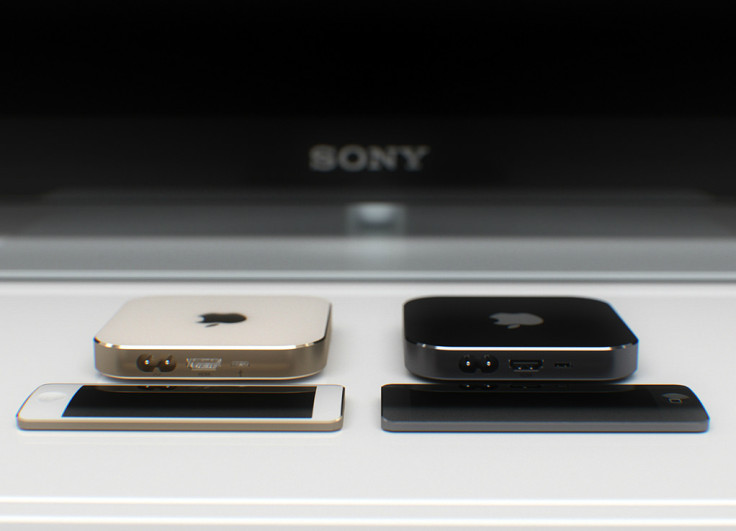 The next Apple TV set-top box, expected to be announced in June, will feature a new remote control with a laptop-style touch pad.
An Apple employee who has been briefed on the upcoming product said the new remote will be slightly thicker than the current model, but will have a trackpad for navigation – such as scrolling through lists of films and TV shows – and two physical buttons.
Speaking anonymously to the New York Times, the employee likened the remote's larger size to that used by Amazon's wireless speaker, the Echo. It isn't known if the new Apple TV will feature voice controls, as Amazon's Fire TV set-top box does.
A touch pad would make scrolling through large menus and media libraries easier than the current solution, which is to press the up/down/left/right directional control buttons. To minimise space taken up by the trackpad, Apple may use the same Force Touch technology used by the Watch and latest MacBook Pro.
Apple gossip website 9to5Mac said the NYT's report "corroborates our own sources" regarding the new Apple TV, adding that the set-top box will not feature support for 4K (also known as Ultra HD) content, as the company allegedly does not believe there is any major benefit to supporting the high-resolution video technology.
Apple is keen to learn how users interact with its TV remote and what they would like to see changed. The current remote has been used as a case study for the iPhone-maker's employee training programme, Apple University.
In one course, instructors compared Apple's simple seven-button remote to one for Google's equivalent TV system, which had 78 buttons.
Touch is central to how many of Apple's products are controlled. Not only with the touch screens of the iPad, iPhone, iPod touch and Apple Watch, but also the touch-sensitive Magic Mouse and Magic Trackpad, both used with the company's computer lineup.
Apple's own Remote app for iPhone has existed for several years as a more comprehensive way to interact with the Apple TV, so it will be interesting to see if the new physical remote adopts features from the app.
Held annually, Apple's Worldwide Developer Conference (WWDC) is where the company reveals its new iOS and Mac software for the first time; this year, we expect to see iOS 9, as well as updates to the Mac OS platform and possibly news on software for the new Apple Watch, too.
As for hardware, WWDC is where Apple traditionally announces new MacBook Pro laptops, and this year rumours of a new, larger tablet called the iPad Pro are beginning to mount.
© Copyright IBTimes 2023. All rights reserved.