Apple co-founder Steve Wozniak has changed his stance on Apple's controversial elimination of the traditional headphone jack from their latest flagship phone, the iPhone 7. In an interview with TechRadar, Wozniak revealed that the Cupertino-headquartered company's decision to replace the 3.5mm headphone jack with a Lightning port for audio was the right one to make.
"Not that many people used it, I never used it," Wozniak said. "For those who do use it, you can buy a little adaptor dongle."
Apple's latest devices ship with a pair of EarPods that connect via a Lightning port, and an adapter to connect existing headphones that also plug into the phone's charger port.
Wozniak's latest statement contradicts his earlier comments when he said that skipping the headphone jack would "tick off a lot of people".
"If it's missing the 3.5mm earphone jack, that's going to tick off a lot of people," Wozniak had told The Australian Financial Review in August. "I would not use Bluetooth... I don't like wireless. I have cars where you can plug in the music, or go through Bluetooth, and Bluetooth just sounds so flat for the same music."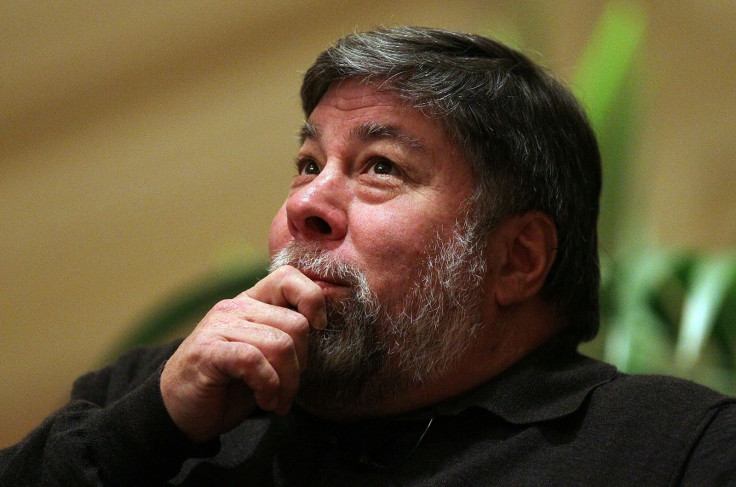 Back in the 1970s, Woziak worked alongside Steve Jobs to develop the first Apple computers. He left his role as vice-president of Apple's research and development in 1985, before the game-changing debut of the iPhone in 2007.
Despite the criticism and scepticism from angry customers, Apple officially unveiled the iPhone 7 and iPhone 7 Plus sans the headphone jack in September.
At the launch, Apple marketing chief Phil Schiller said that "maintaining an ancient, single-purpose, analog, big connector doesn't make sense because that space is at a premium".
"Now, some people have asked why we would remove the analog headphone jack from the iPhone," Schiller said. "The reason to move on really comes down to one word: courage. The courage to move on and do something new that betters all of us.
"It makes no sense to tether ourselves with cables to our mobile devices. But until someone takes on these challenges, that's what we do."
Although the missing iPhone 7 headphone jack did attract criticism, some headphone makers are already looking forward to the benefits that come with an increasingly untethered future.
"When you have an influential brand investing in a category, it'll drive greater awareness. The rising tide raises all ships," Sam Paschel, chief commercial officer of Skullcandy, told CNBC. "This holiday, experts are predicting wireless market share percentage could be as high as 70 percent."
Some start-ups and accessory-makers are also coming up with solutions to give peeved Apple fans a solution. A few weeks after Apple's announcement, an IndieGoGo campaign was launched to raise money for the Fuze case that attaches to the device, provides scratch and shock protection and includes a Lightning-to-3.5mm adapter built-in.
Last month, a prank video claiming that users can drill a hole in their new iPhone 7 device to reveal a concealed 3.5mm jack went viral, with many people attempting the "hack" and destroying their phones in the process. The video has garnered over 14.6 million views so far.