The Apple Watch has only just arrived in retail stores, but already the internet is awash with rumours of its replacement, expected to arrive in 2016.
As is always the way with Apple, the first generation of a new product - like the first iPhone and iPad - will leave much to be desired, making it easy to sell just as many of the second generation a year later; and things are no different with the Watch.
Insiders with knowledge of what Apple's plans are for Watch 2 have spoken out and this, according to the ever-reliable 9to5Mac, is what they have said.
---
A camera for FaceTime video calls
---
Samsung experimented with a camera on its Galaxy Gear smartwatch back in 2014, but that one faced away from the wearer and acted as a clumsy and low-resolution alternative to using your phone. For the Watch 2, Apple plans to install a camera facing the wearer, so they can lift up their arm to make FaceTime calls.
This may seem like a logical upgrade, but we question why anyone would want to have a video chat through their watch - unless you really want to give everyone who calls you a front row seat to the inside of your nose. It's a strange suggestion, but maybe Apple has a plan to differentiate it and make the service a useful alternative to using your phone, iPad or Mac.
---
Battery life
---
A huge concern for all smartwatch owners, battery life has been less of an issue with the Apple Watch than many had expected it to be. Indeed, IBTimes UK's own test of the Watch found it often had between 30% and 40% of charge left at the end of each day - not enough to provide a night of sleep analysis, but better than some rivals.
Insiders claim Apple's own testing and market research have returned the same results, so for Watch 2 instead of seeking to improve the hardware by adding a larger battery, Apple will use the current model's stamina as the benchmark. Expect Watch 2 to have many new features "and still offer the same all-day battery life of the original Watch" - or words to that effect.
Further clues of the Watch 2's battery life are found in the new Watch OS 2 software, rolling out to the first Watch later this year. It includes a night stand mode where the time is displayed while charging; of course, this suggests that the Watch is to be taken off and charged at night - not worn to record your sleeping pattern.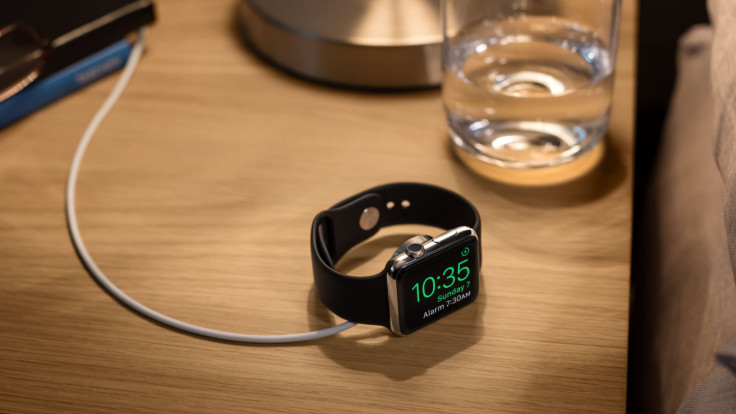 ---
Untethering the iPhone
---
Currently, the Watch draws all of its data from your iPhone, connected via Bluetooth. With OS 2, the Watch will get its own apps which run independently of the phone, and with Watch 2 Apple will build on this even further. Sources claim a new wireless chipset will give the wearable more freedom and the ability to perform basic tasks like send text iMessages without relying on an iPhone. Additionally, a new Wi-Fi chip will let Apple create a Find My Watch app, which will locate the lost wearable using Wi-Fi router triangulation technology instead of GPS, which the Watch does not have.
---
More premium models
---
Many baulked when Apple announced the Watch would cost up to £13,500, but while the super-expensive gold Watch Edition line up could be little more than marketing cannon fodder, the company is reportedly keen to expand in the $1,000 - $10,000 (£630 - £6,300) segment.
This could mean lower-priced gold models or higher-priced stainless steel ones, or something new entirely, with more designs and straps to suit a growing range of budgets. Titanium, tungsten and even platinum have all been suggested as potential materials for future watches.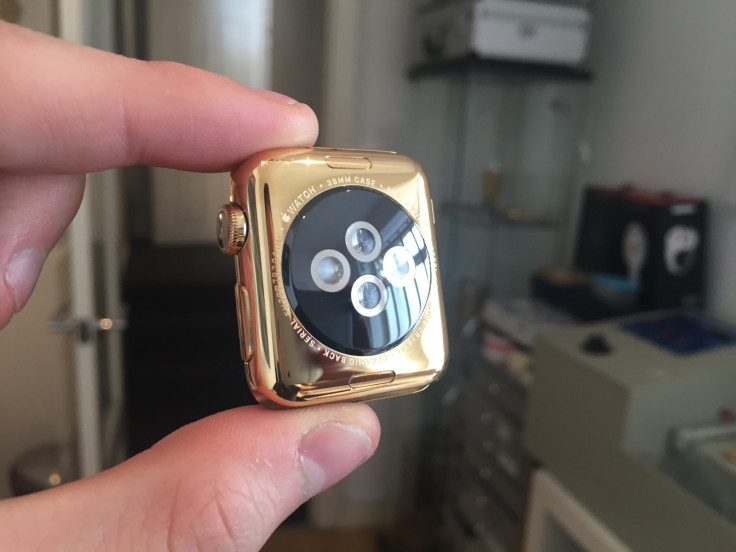 ---
But when will it arrive?
---
The Watch was announced in September 2014 but didn't go on sale until April this year. For the Watch 2 we expect this lead time to be much smaller. Watch OS 2 will arrive in the autumn, bringing a range of new features and improvements to the current Watch, so we doubt Watch 2 will arrive any time soon; it could still be a full year away, so you have plenty of time to start saving up your pennies.