The son of China's richest man has bought two gold Apple Watch Editions for his pet dog to wear on its front legs.
But Wang Sicong, whose father Wang Jianlin is head of real estate giant Dalian Wanda Group, stopped short of giving his dog four Apple Watch Editions because that would be "too tuhao", a Chinese word for an uncultured display of wealth.
Photos of the Siberian Husky's gold watches, which are the 42mm Edition with white sport bands and cost £9,300 ($14,300) each in China, were posted to the dog's own Weibo social network account. Where else?
They were joined by the caption: "I have new watches! I'm supposed to have four watches since I have four long legs. But that seems too tuhao so I kept it down to two, which totally fits my status. Do you have one?"
Given the Apple Watch Edition is priced from £8,000 to £13,500 in the UK, the answer to that question is almost certainly no.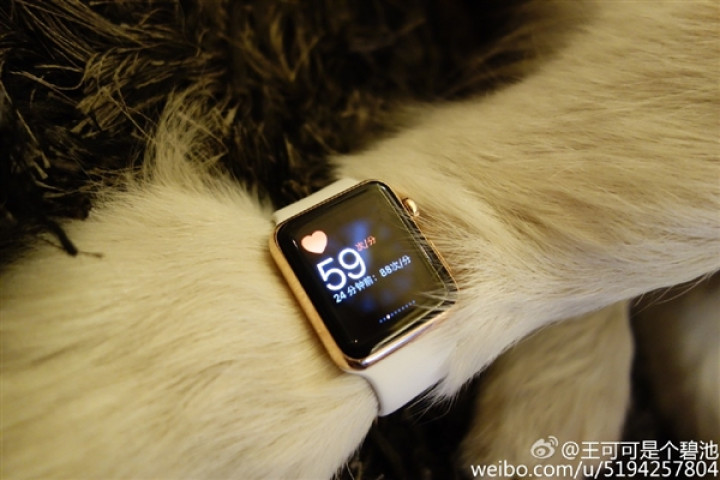 But then Wang's father has a net worth of $24.2 billion (£15bn), so it's perhaps a surprise that the dog doesn't have a more expensive band for its watches, given the rubber sports straps are the cheapest Apple sells. The dog also has its own Fendi bag and only drinks expensive Fiji bottled water.
This perhaps isn't the kind of publicity Apple was expecting when it announced the gold Watch Edition, which sits far above the Watch Sport and regular Watch, which start at £299 and £479 respectively.
Mike France, co-founder of British watch company Christopher Ward, told IBTimes UK that making the gold Watch Edition was a big mistake for Apple, and that anyone seen buying one would be mocked as "a figure of fun". Other wearers of the Watch Edition include Beyoncé and Jay Z.