Packed with stories of attending the Oscars and gold plating the Sultan of Brunei's toilet seat, a conversation with Laban Roomes is an experience as flash and attention-grabbing as the gold smartphones, watches and tablets his company sells.
Based in a quiet Pimlico street and founded in 1995, Goldgenie is a London firm which claims to be able to gold plate anything – and with a shiny portfolio stretching from iPhones and BlackBerrys to roses, bicycles, model aeroplanes, golf clubs and even a Hindu temple, this is difficult to dispute.
The £110,000 Apple Watch
My reason for visiting Goldgenie is to see its range of gold and platinum Apple Watches, with their python straps, diamond crowns and prices stretching from £2,000 ($3,100) to an eye-watering £110,000. The most expensive model hasn't been produced yet, but a single order and 50% deposit has been placed.
Roomes, who started the company himself from nothing, claims Goldgenie has received hundreds of orders for its gold Watches, even though stock from Apple has been difficult to get hold of.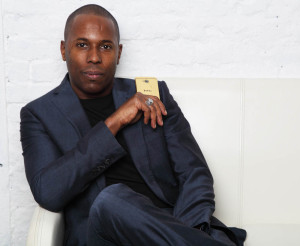 "The gold plated ones with the python straps are the ones moving really quickly," Roomes tells IBTimes UK. "And ones with crocodile straps are really good sellers. Also the Milanese one, which is not even on our website yet, but that's probably the number one seller. Literally, people phone up every day and ask 'can you do this?' Can you do this?'"
By selling its own gold Watches, albeit solid and not merely plated, Apple is "enhancing our sales", Roomes says.
"It's making the larger public aware that there are gold plating companies available," he explains, before musing that Apple giving celebrities like Beyonce a Watch with a gold strap not commercially available is probably why his gold Milanese model is so popular.
Charging £2,000 for a Watch which costs £859 from Apple is a business with eyebrow-raising margins – especially when two square feet (300 square inches) of gold plate solution can be purchased online for $100 (£64) and the process takes less than 30 minutes.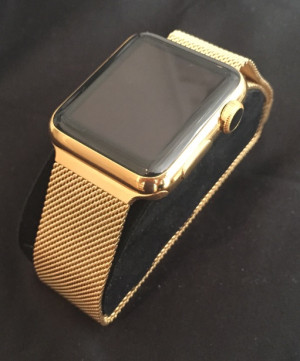 We're not in this for charity...it's very lucrative
"It's a good business," Roomes admits. "We're not in it for charity and it's a very lucrative business, that's all I can say."
Recalling the early days, after receiving £60,000 investment from James Caan through the Dragons' Den TV programme, Roomes says: "We were the first company to gold plate the iPhone.
"That was like a phenomenon where we couldn't gold plate enough. It was just the metal strip around the edge. Say an iPhone at the time was £700, then we were charging an extra £1,000 just to have that little thin piece of gold. It was an amazing business, man."
Today, the gold-plated iPhone 6 starts at £2,637, with half being paid up front and a lifetime guarantee against scratches, fading and issues with the phone itself included. Rose gold and platinum is also possible, while adding diamonds to the phone's edges puts the price up to £8,330.
Selling a limited run of 100 'year of the goat' iPhones is more than a clue as to where Goldgenie gets a lot of its business. "China is probably on par with the Middle East now," Roomes says. "China are amazing consumers of our products; they love gold and they love Apple. Lots of the Apple Watches have been sold to China, and even though they can afford to buy the 13 grand one, people opt to buy the gold plated version from us because it's just so much more affordable."
"It just looks exactly the same," Roomes adds with a laugh.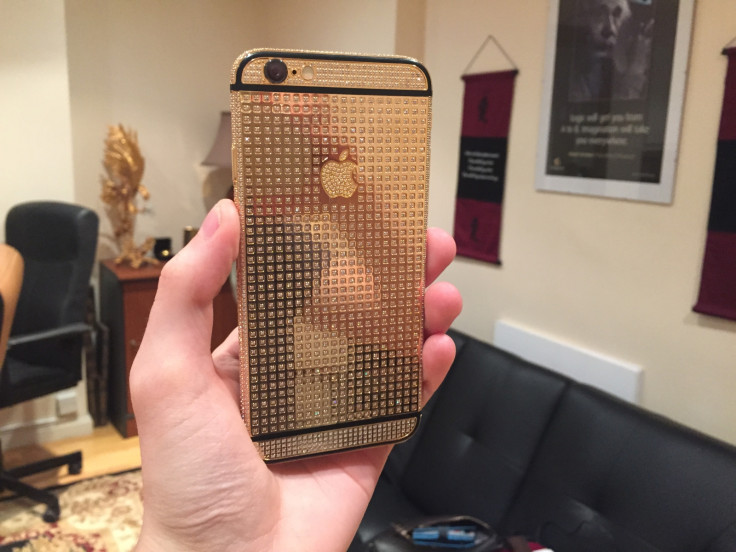 Technology is personal, almost on par with jewellery
Goldgenie has 12 employees at various locations across the UK, including an entire factory devoted to producing roses preserved with resin and gold plating on the stem and edges of each petal and leaf. "They're a really popular product," Roomes says. "People buy 10, 100, 1,000; they're £150 each...all the work is done by our people, it's not farmed out."
The company also provides gold bonnet badges for Lexus customers and plates the 'Spirit of Ecstasy' bonnet mascot on Rolls-Royces, as well as selling a £250,000 gold racing bicycle, a replica Walther PPK handgun, golf clubs, balls, tees and putters, Havana cigars and stationary sets.
But technology is its most popular sector. "People almost have it on par with jewellery now because it's personal." Goldgenie got its first big break when the organisers of the 2006 Emmy Awards wanted to hand out 55 gold plated Nokia 8800 phones to guests, getting the company's name into the hands of Hollywood A-listers.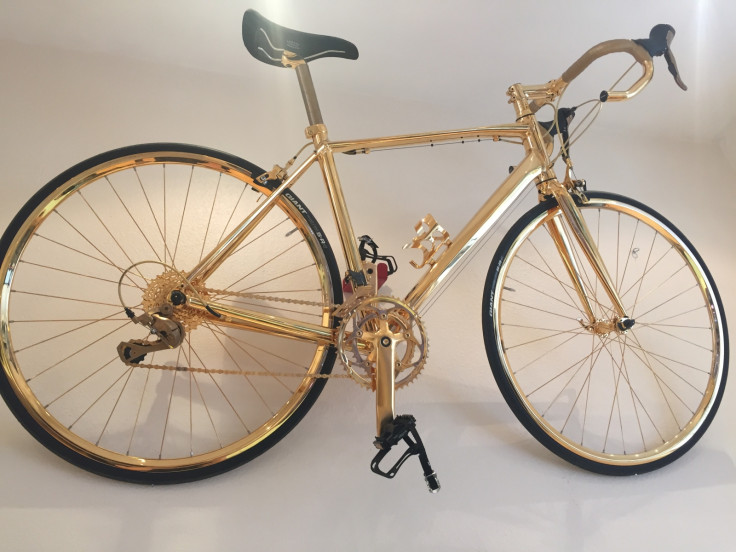 Roomes's latest venture is a concierge service for some of Goldgenie's most valuable customers. "This is basically something where the extreme can be done pretty quickly, but the impossible may take a little bit longer. We've got contacts with getting you to the moon...or into Centre Court at Wimbledon. We've got so many contacts in this field, we thought we'd offer them out for two, three, four grand a year."
As for Vertu, which also sells luxury smartphones and a concierge service, Roomes thinks he has the upper hand. "I like them, but I think we're better. We're customising some of the best phones in the market and that makes us better... Vertu haven't quite caught up with technology to Apple."
Several offers to sell
I ask Roomes if he would consider selling the business, and if so, what he would do next?
"We've had several offers. When I first went on Dragons' Den [in 2007] we had an offer of a couple of million...we've had an offer of late for £8m. But I think there's a little way for it to go. I'd say in the region of £20m. If someone came in with £20m I would probably think about it."
An entrepreneur who wants to be as memorable as Bill Gates, Donald Trump, Simon Cowell and Lord Sugar – who all appear, along with Roomes himself, on motivational posters through his offices – he would sell only to "have a break...then see how else I can change the world".
But before he can get to the end of his Steve Jobs-esque mission statement, his wife calls up about the delivery of a replacement washing machine – perhaps a fitting metaphor for a man who, like what he sells, is as flash on the outside as he is a regular person on the inside.