Archbishop of Canterbury Justin Welby defends 'embarrassing' Church living wage revelations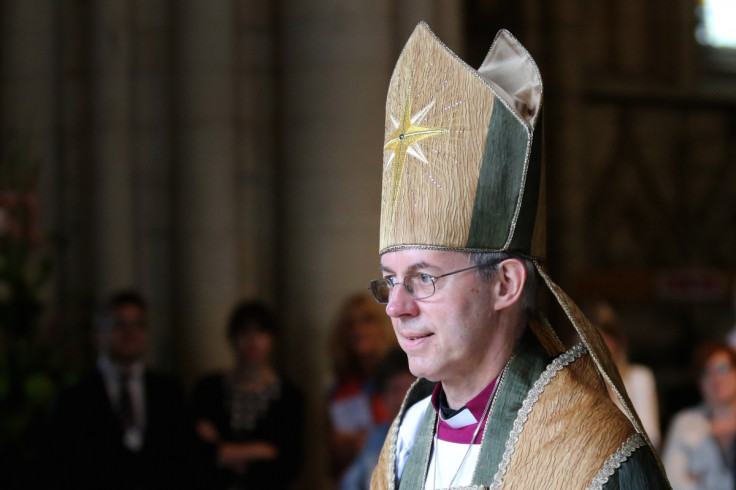 The Archbishop of Canterbury has defended the "embarrassing" revelations that Church of England pays workers less than the living wage despite calling for other employers to give it to their staff.
An investigation by The Sun newspaper revealed that many churches, including Canterbury Cathedral, are advertising for positions that offer less than the current £7.85 an hour living wage.
In some cases, the advertised jobs were offering wages more than £1 below the living wage, such as a vacancy for a cook at Lichfield Cathedral in Staffordshire for £6.50 to £7.50 an hour and a kiosk assistant at Canterbury for £6.70 an hour.
Last week, the House of Bishops wrote an open pre-election letter to all Church members backing £7.85 as the lowest hourly rate for workers – a 20% increase on the minimum wage outside of London.
"It represents the basic principle that people are not commodities and that their lives cannot adapt infinitely in response to market pressures," the letter added.
The Archbishop of Canterbury, Justin Welby, has now addressed the concerns raised by the news, saying the Church has discussed the issue to move towards paying all staff a living wage, but it will be a "gradual" process.
Speaking to business and church leaders in Birmingham, Welby said: "We talked about the need to move towards that, and Archbishop of York John Sentamu carefully said that we need to move towards paying the living wage.
"The 'move towards' bit got left out, and The Sun points out that Canterbury and Lichfield Cathedrals are advertising for a post, paying below the living wage."
He added: "It's embarrassing, of course, I won't say otherwise.
"But in the light of transparency, which I welcome, I will say we are a complex institution and every parish church and cathedral is an independent charity, as is every diocese.
"We don't have a centralised method of control.
"I'm not very keen on centralised control where, from far away, you tell people what to do."
A Church of England spokesperson said: "The vast majority of those employed by or sub-contracted to the central institutions are already paid at least the living wage and all will be by April 2017.
"The Diocese of Canterbury and the Pensions Board of the Church of England are committed to moving to paying the living wage and hope to be at that point within the next two years. As charities both institutions require time to increase giving levels prior to ensuring delivery of the living wage."
© Copyright IBTimes 2023. All rights reserved.