Uber board member and media mogul Arianna Huffington called chief executive Travis Kalanick the "heart and soul" of the company, saying the ride-sharing industry and the firm itself would not be here without him. In an interview with CNN, Huffington said the 40-year-old executive has been changing and "evolving" amid the slew of scandals plaguing Uber in recent months.
Huffington is currently involved in an ongoing investigation into sexual harassment allegations by former engineer Susan Fowler. In a scathing blog post last month, Fowler alleged systematic sexual harassment and a toxic work culture at Uber, describing the firm as an "organisation in complete, unrelenting chaos". Uber hired former US Attorney General Eric Holder to lead an independent investigation into the allegations.
Huffington said she has spoken to hundreds of women at Uber and the firm's new head of human resources, Liane Hornsey, has held more than 120 listening sessions with both male and female employees about the changes they wish to see.
However, she notes that sexism is not a systematic problem at Uber.
"Yes, there were some bad apples, unquestionably," she said. "But this is not a systematic problem. What is important is that the structures that were not in place are now being put in place to make sure that women, minorities, everyone, feels completely comfortable at Uber."
Due to the disruptive growth of Uber, she said 61% of managers were first-time supervisors, adding that there are now new systems put in place for training and to avoid accepting what she dubs "brilliant jerks" into the company.
Huffington said the investigation will conclude by the end of April.
The company has been battling multiple controversies over the past few months including a lawsuit by Alphabet's self-driving car unit Waymo and revelations of Uber using its "Greyball" tool to allegedly deceive law enforcement. A video recently emerged showing Kalanick berating an Uber driver over fares as well. Kalanick later issued a public apology and admitted he needs to "grow up" and needs leadership help.
Uber has been hit with a number of executive departures in recent weeks.
Over the weekend, Uber president Jeff Jones announced he was leaving the company after just six months on the job. Kalanick confirmed that Jones came to the decision after Uber announced its search for a COO earlier this month to help him steer the company.
Jones said: "It is now clear, however, that the beliefs and approach to leadership that have guided my career are inconsistent with what I saw and experienced at Uber, and I can no longer continue as president of the ride sharing business."
Huffington said "everybody likes Jeff" before shifting the conversation to Uber's search for Kalanick's new partner to help guide the firm.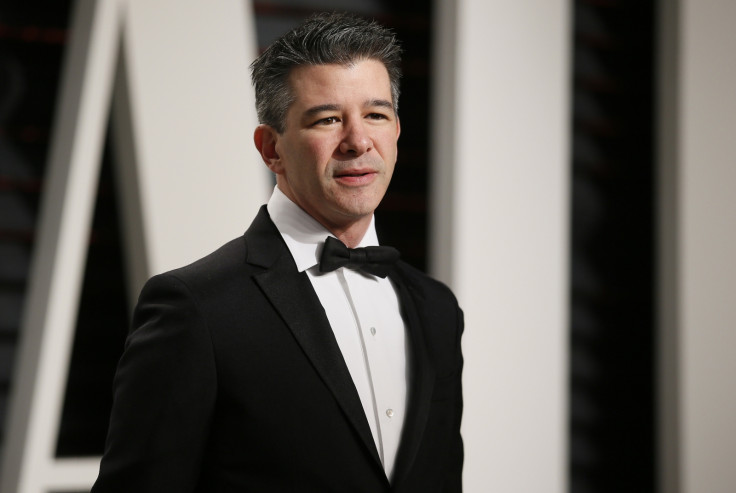 "That's terribly important. Founders need a partner," Huffington said, citing Mark Zuckerberg's example of bringing in Sheryl Sandberg to be his No 2 at Facebook.
"I have spent a lot of time with Travis over the last month and I've seen his evolution. I've told him that I'm going to hold his feet to the fire" over these issues, Huffington said.
However, she said he should not step down as Uber's head.
"None of us would want to be judged by our worst moments provided we learn, we grow and we evolve," she continued. "It has been a hard start to this year, unquestionably. Whether you're an individual or a company, change very rarely happens without a catalyst and often a very painful catalyst. And that's exactly what's happening at Uber right now."