Arnold Schwarzenegger slammed US President Donald Trump for his proposed $1.2bn (£96m) budget cut to after-school programmes, while speaking at the National After-School Summit on 5 April.
Addressing programme leaders at the University of Southern California's Schwarzenegger Institute, the Terminator actor and former governor of California said, "President Trump promised us he wants to 'make America great again'. That's not how you make America great, by taking $1.2bn from the children and robbing them blind."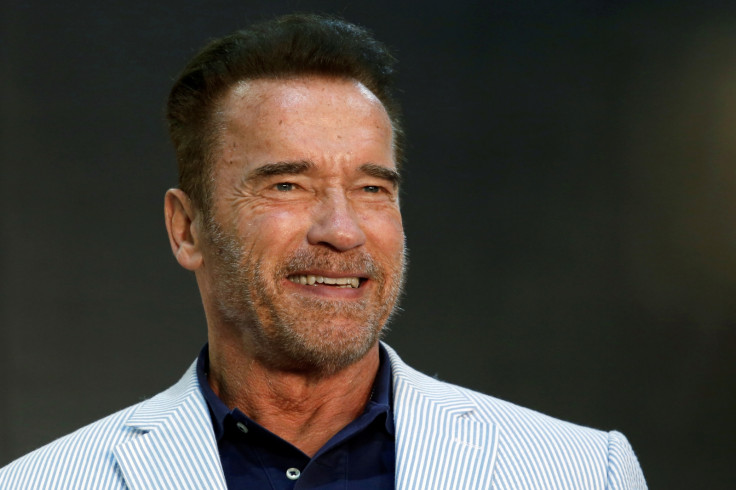 "Why would he do that?" he added. "Why would he want to balance the budget on the backs of those kids?"
Schwarzenegger and Trump have been at loggerheads ever since the president blamed his former friend for the plummeting ratings of The New Celebrity Apprentice, of which the POTUS is executive producer. The 69-year-old star announced in February that he had decided not to renew his contract to host the show, to which Trump tweeted that he had not left of his own volition but was fired.
The Expendables actor does not seem too affected by the jibes and explained to CNN's Van Jones that the failure of the show rested completely on Trump's shoulders. "It's very funny. One third of the audience left because they boycotted the show, because you're the executive producer, Donald Trump," he said while appearing on the Messy Truth town hall. "The advertisers left, the audience left... I was caught in the middle of this political thing, [but] it gave me an opportunity to shoot back."
Schwarzenegger attributes his falling out with Trump to the fact that he chose not to vote for him in the 2016 presidential elections. "What ticked him off was the fact that I didn't vote for him, I came out and said I wouldn't vote for him and told others not to vote for him," the True Lies actor explained.