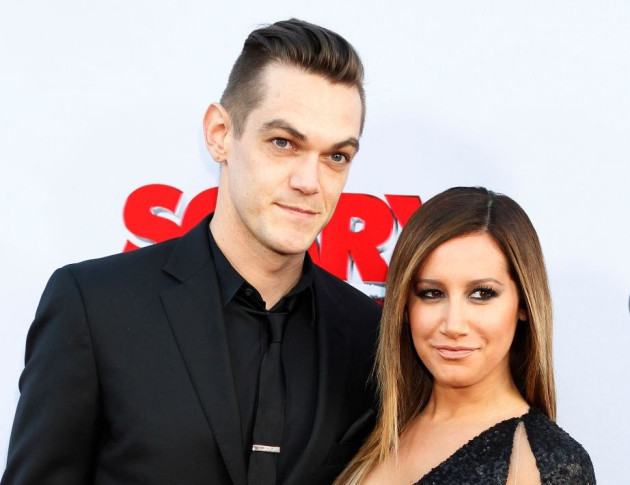 American actress/singer Ashley Tisdale is set to tie the knot with musician Christopher French. The 28-year-old former High School Musical star and lead singer of Annie Automatic first went public with their relationship in December.
"It happened on the 103rd floor at the top of the Empire State Building," an insider told Life & Style, "It was totally romantic and Ashley's over the moon, of course!"
Tisdale also took to Twitter to share her excitement.
"Best night of my life. We're on top of the world," she tweeted.
Tisdale, who was seen in Disney's The Suite Life of Zack & Cody, has been linked to dancer Jared Murillo and music video director Scott Speer,
"She likes those rocker types," a source previously told Us Weekly, "They have mutual friends and just met through hanging out."
French previously dated Big Bang Theory star Kaley Cuoco.
"There's definitely a thing where I like the dark, mysterious bad boy," Tisdale told Maxim in May, "I'm definitely old-school when it comes to dating. I'm not into the 'game' so much. If I like you, I'll confront you and be open about it. Then I expect you to come after me."
Meanwhile, Tisdale will be seen in the upcoming movie Left Behind, alongside Nicolas Cage and Chad Michael Murray.
"I'm super-excited to be doing a movie called Left Behind with Nicolas Cage. I play his daughter, and it's a drama, so it's completely different from this," she told Hollywood Crush in April, adding, "I've always loved drama and I love comedy, but I think it's good to switch it up to show your range."