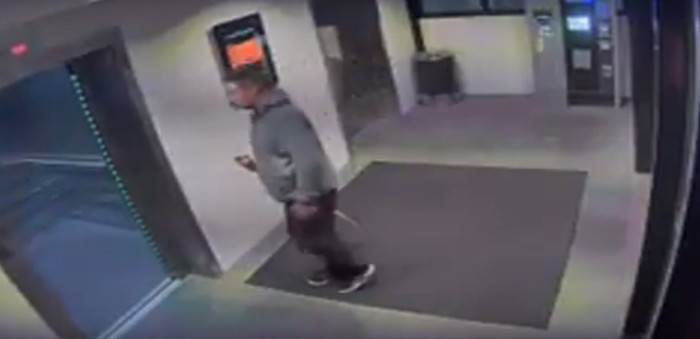 A police hunt is underway to find the older brother of a man brutally murdered in a machete attack in Melbourne, Australia, after the family failed to recognise him from CCTV footage.
Concrete layer David Dick, 36, was killed when his throat was slashed as he rode in a lift on his way to work at Westfield shopping centre early on Friday (3 February). Police said video footage suggested his assailant had waited to target him and it did not appear to be a random attack.
Police reviewed CCTV footage with the family, taken a day before the attack, showing a suspect carrying a sword-like object in a yellow bag.
At the time, relatives suggested they did not know the man, but authorities now believe he may have been David's brother, Jonathan Dick, 39, who had recently been diagnosed with a mental illness.
At a press conference on Wednesday (8 February), Detective Inspector Michael Hughes said Jonathan remains missing from his home in Seymour, Victoria.
"He is a person of interest in relation to the investigation. We are now seeking assistance in locating him," Hughes said.
"We are concerned for Jonathan himself. He has a recently diagnosed medical condition. He doesn't take medication. He chose not to take medication.
"We are concerned for his safety and we are concerned for the public's safety. We ask the public not to approach Jonathan.
"We still don't know the motive for this attack."
Hughes then made an appeal for the suspect to turn himself in. "Your family is still here, no matter how difficult the circumstances are," he was quoted as saying by The Times.
Following the developing focus on Jonathan, Hughes defended the family's failure to recognise their eldest son.
"When you're speaking to the family — they are a really honest, open family — when you talk to people like that, you take them at what they're saying, that they don't know him. Not only they didn't think it was their son and brother they didn't think it was anyone they knew," he said.
Hughes also told The Australian: "We'd shown the family the footage before we did the media conference and I have had the question, how would you not know that's your son? Well, there is a couple of things. He's recently changed his hairstyle, cut it quite short. This family are under so much stress."
Speaking about David at at press conference before being informed of police suspicions, his mother, uncle and brother Simon spoke of their shock and grief.
According to The Daily Mail, Dick's mother Carol Cloke said: "I speak to my sons every week and David was the most beautiful, fun-loving, magical person and we all loved him so much."