A man still at large in Australia asked the police over Facebook to use a better mug shot of him.
After Victoria Police made an appeal online urging people who knew the man's whereabouts to come forward, Daniel Damon, 25, replied requesting the police to use a better photo.
"This is a horrible mugshot," said Damon.
The police then replied: "Hi Daniel, please visit your nearest police station and we'll arrange for a new photo to be taken!"
Damon in turn replied saying: "I plan on it once I get a few things in order... just gotta organise myself a lawyer and get everything organised."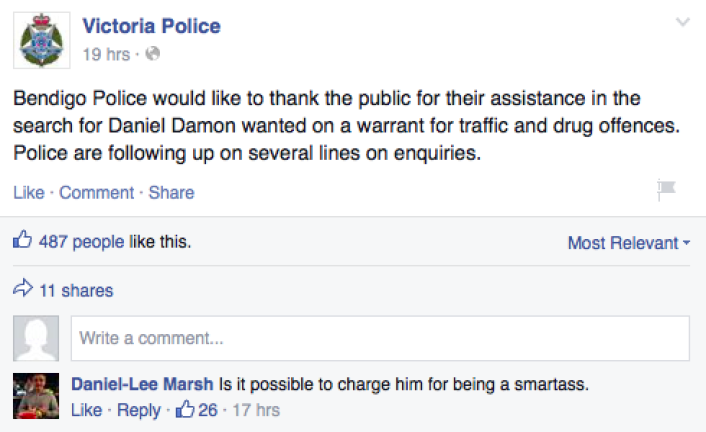 Damon next took to his Facebook to celebrate his social media exchange with the Victoria Police.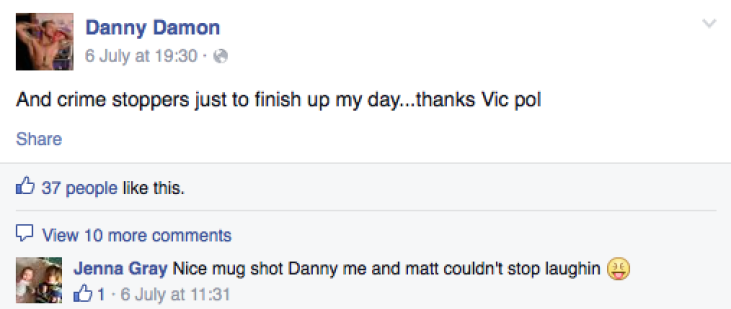 Victoria Police later posted on its official Facebook account saying: "Bendigo Police would like to thank the public for their assistance in the search for Daniel Damon wanted on a warrant for traffic and drug offences.
"Police are following up on several lines on enquiries."
One user replied saying: "Is it possible to charge him for being a smartass."