Australia is reported to have received information that terrorists may be planning to attack a World War I commemoration service in Turkey that is due to be held later this month.
Around 500 Australians and New Zealanders are expected to travel to Gallipoli in Turkey to mark the Anzac Day ceremony honouring their soldiers. Australian Veterans Affairs Minister Dan Tehan on Thursday (6 April) urged those attending the event to exercise a high degree of caution.
However, he did not provide further details about the reported threats by extremists but assured that the commemoration would take place as scheduled.
"The Australian government has received information to suggest terrorists may seek to target Anzac Day commemorations on the Gallipoli Peninsula," Australia's Foreign Minister Julie Bishop said in an emailed statement to Reuters.
Bishop added that Turkish authorities have been informed about the threats and they "traditionally provide a high level of protective security around Anzac Day commemorations on the [Gallipoli] peninsula".
The national holiday is observed in honour of the members of the Australian and New Zealand Army Corps - Anzac - who fought at the Battle of Gallipoli during the First World War. It was the first major military action by the Australian and New Zealand soldiers in Gallipoli. The event is marked on 25 April every year and hundreds of Australians and New Zealanders make a pilgrimage to the site for a dawn military service.
Australia is reported to have updated its travel advice for Turkey following the terror threats and recommended that travellers exercise caution while in Gallipoli.
New Zealand Foreign Minister Murray McCully has also advised his country's citizens to reconsider the need to travel to Turkish cities Ankara and Istanbul.
Australian Federal Police deputy commissioner Mike Phelan said there was no specific plot linked to the alert but refused to give details of what prompted the warning, an AP report said.
"It is just that terrorists may indeed try to carry out a terrorist attack during the celebrations," Phelan told reporters in Canberra. "That is all we have got at this stage."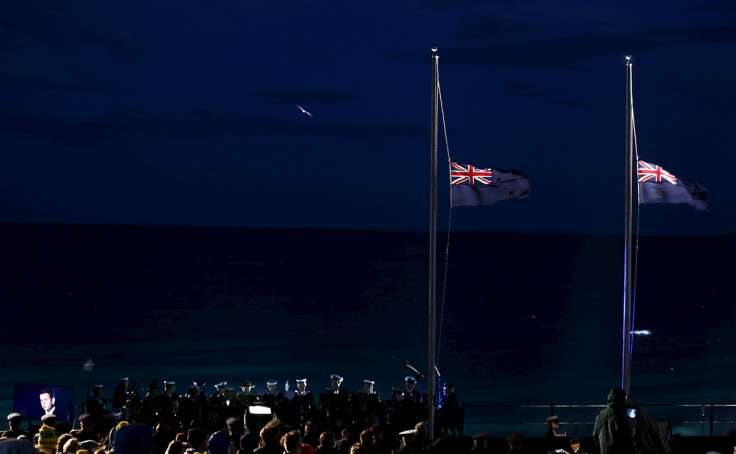 Tehan said the three countries were working closely on providing security cover.
"The Turkish authorities are taking this extremely seriously. The celebrations on Gallipoli are as important to the Turkish authorities and Turkish people as they are to Australians," Reuters cited Tehan as saying.
Australia has foiled terror plots targeting Anzac Day celebrations in the country for the past two years. In 2016, police arrested and charged a 16-year-old for planning an attack during the event in Sydney, for which the teenager pleaded guilty in March.