An Australian teenage boy has pleaded guilty on Friday (24 March) to plotting a terrorist attack on Anzac Day ceremony honouring Australian soldiers in Sydney last year. It is thought to be the latest in a series of cases involving radicalised youth in the Oceanic country.
The boy, who was 16 years old at the time of his arrest on 24 April 2016, was charged by police with one count of planning a terror attack.
The teenager, who cannot be named for legal reasons, reportedly tried to obtain a gun and bomb-making manual to carry out an attack on 25 April 2016 when hundreds of thousands of Australians gathered at ceremonies across the country to mark Anzac Day, police alleged.
The national holiday is held in honour of the members of the Australian and New Zealand Army Corps - Anzac - who fought at the Battle of Gallipoli during the First World War. It is marked on 25 April every year.
According to local media reports, police discovered handwritten notes at his home that reportedly said that Sharia law should be honoured across the world.
The boy was remanded in custody after the guilty plea and the children's court that heard the plea said the case is not yet settled. It will be resumed in April.
He could now face life imprisonment for his action, the maximum penalty for the offence, Australian Broadcasting Corporation (ABC) reported.
However, the boy's lawyer said he would not comment on what he think would be an appropriate sentence.
"A plea has been entered and the matter is on its way to finalisation," Upol Amin said.
At the time of his arrest, the boy had left school and started an electrical apprenticeship, according to ABC.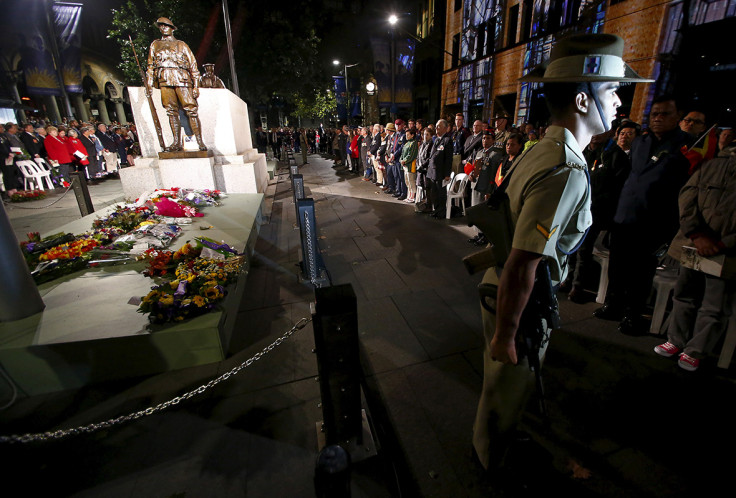 It was thought to be the second time that Australian police foiled a terror plot targeting the national holiday.
In October 2015, a 15-year-old from Blackburn was given life imprisonment for plotting to behead police officers at an Anzac Day service that year. He became Britain's youngest ever convicted terrorist who pleaded guilty at Manchester Crown Court for inciting terrorism.