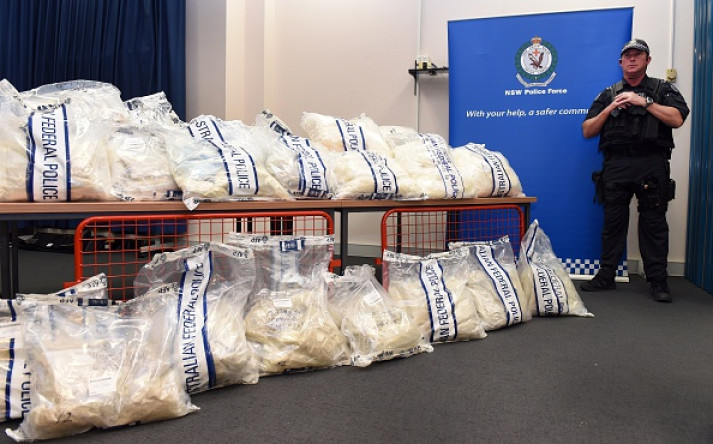 Two Polish men, believed to be part of an international crime ring, have been arrested after Australian federal police seized over 1.2 tonnes of crystal MDMA worth £90m. It's reportedly one of the largest drug hauls in the country's history and the fourth-largest haul of ecstasy ever.
The MDMA crystals, which were hidden in lead casings inside aluminium rolls, were seized at a storage facility in Hornsby during a raid by AFP and Australian Border Force.
Tim Fitzgerald, New South Wales regional director for the Australian Border Force, described the use of lead as a "very sophisticated concealment" which was "meant to deter or disrupt our ability through the use of X-rays".
"The goods were declared as aluminium rolls and within the aluminium rolls there was a number of lead casings that concealed the actual narcotics themselves," he explained.
The men allegedly imported the drugs into the country from the Czech Republic, The Guardian reports. Justine Saunders, acting deputy commissioner of operations for the Australian Federal Police, said the crime "has international implications".
"This has come from Czechoslovakia (sic) and has found its way to Australia, so this is bigger than the two individuals that we have arrested. So, yes the investigation will continue and, yes, we do anticipate further arrests," she explained.
Police said the drugs, could have been used to produce 4.1 million ecstasy tablets. The justice minister, Michael Keenan commented: "The size of this seizure and the amount of harm it would have caused cannot be understated."
The two men, aged 28 and 29, face the possibility of life in prison for drug smuggling, Sky News reports.