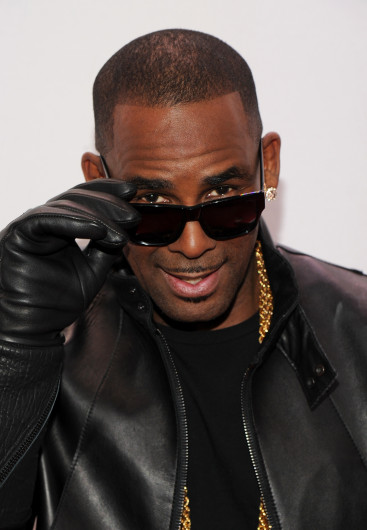 He has faced multiple run-ins in the past with the law during his illustrious career, but R Kelly's legal woes are now a little closer to home.
The I Believe I Can Fly crooner is being sued by his brother, Bruce Kelly, after allegedly refusing to pay his wages.
According to the 48-year-old star's older sibling, he started working as his assistant and driver back in March. He claims that they had a verbal agreement that he would be paid $700 (£450) a week, but he has yet to see a dime.
In documents filed with the Illinois Department of Labor, Bruce states that he worked 144 hours a week, and had to wait for up to 12 hours in the car for R Kelly, losing sleep.
Bruce says that after three months he quit, because he was "not working for nobody, not even his brother, for free."
The lawsuit goes on to claim that when he raised his grievances with his brother, Kelly still didn't pay the $11,000 (£7,080, €9,830) he was owed.
In a Facebook post, he explained that getting the law on side was his final option, and claimed that their late mother would have been turning over in her grave if she knew they were fighting over money.
"I can't believe this is what I have to resort to get paid from my own Brother. I know my mother is turning over in her grave!! " he wrote. "This is not how Joann Kelly raised us What's wrong with paying your brother what you owe him. You pay everybody else!!"
A spokesperson for Illinois Department of Labor confirmed that it was investigating the allegations against the Chicago-born singer.
"The complaint you're referencing is still under investigation, we can't share the details of the case until it is closed. I can confirm, however, that we are in receipt of the claim," Leili Doerr said in an email to the Chicago Tribune.