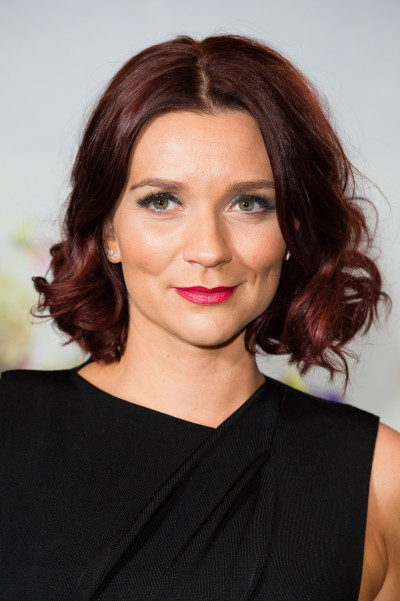 Former Bake Off champion Candice Brown is aware of the rumours making the rounds about the nature of her relationship with Paul Hollywood – and she's keen to set the record straight.
In pictures published by The Sun, the pair were captured sharing a friendly kiss after attending the Pride of Britain Awards at the Grosvenor House Hotel on 30 October. In the accompanying article, it was suggested that they were so intimate that onlookers thought she was his wife.
Jumping on Twitter, Brown took a satirical approach to address the affair speculation, writing: "So invisibility cloaks are real. I was so sure you were there all night too!! @StaceySolomon @ShelaghFogarty @Poppy_Talent."
She added that going forward there would be "No kisses or hugs hello or goodbye from now on - handshakes or waves only!"
Stacey Solomon, who was in the company of the pair that night, tweeted: "Well I was there the entire time no intimate kisses from where I was standing just a goodbye peck! I got one too...."
Brown replied: "Whatttt you got a goodbye peck too? Remember handshakes and waves from now! Lovely to see you beautiful lady x."
While Hollywood refrained from addressing the furore directly, the father of one reposted Soloman's tweet and thanked her.
Brown was crowned the 2016's The Great British Bake Off champion, after impressing consistently week after week with patisseries as perfect as her famed pout.
The 32-year-old recently announced her engagement to partner Liam McAulay, saying the proposal had "topped off" an "amazing" 12 months.
" I feel very lucky. I've had such incredible opportunities – Bake Off opened so many doors – and to top it off he puts a ring on it," she told Hello! magazine.