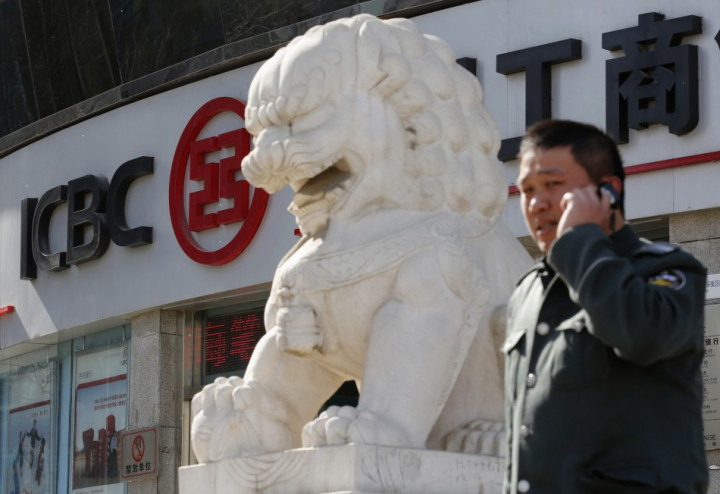 Alarm bells are ringing for China's central bank after the country's leading lenders started aggressively doling out cash again in July.
The People's Bank of China (PBOC) is currently trying to curb easy credit but following the surge in lending at the beginning of this month, analysts say that the PBOC could reinstall strict liquidity measures.
The top four state-owned banks offered loans worth 170bn yuan (£18.3bn , €21.2bn , $27.7 bn) in the first week of July. They had extended 217bn yuan in new loans in the first 10 days of June.
Abnormally high lending by banks in early June forced the PBOC to cut off liquidity in the country's interbank market.
However, a similar move by the central bank this month could cause severe damage to a slowing Chinese economy.
Surge in Lending
According to a report in the Shanghai Securities News, part of the reason for high lending in July is due to cyclical practices, which means cash will return into the system after the end of the half-yearly reporting period.
"The abnormality is believed to be a burst of new lending after restrictions at the end of June," said the report.
New loans extended by the big four banks so far in July -- the Industrial and Commercial Bank of China (ICBC), China Construction Bank (CCB), Agricultural Bank of China (ABC) and Bank of China (BOC) -- are unusually high compared with the estimated 270 bn yuan for all of June, the report said.
Chinese banks have to pass regulatory tests of financial soundness at the end of every month, including a 75% loans-to-deposit ratio. They often tap the interbank market for cash to do so, causing a temporary upward pressure on short-term rates.
China's Credit Crunch
June's liquidity crunch boosted short-term rates to record highs.
The cash crunch prompted a selling spree across Chinese stock markets and affected market sentiments elsewhere in Asia. Investors panicked on concerns that China's slowing economic growth rate could fall further, forcing the central bank to step in to adjust liquidity in the banking system.
China's decision to curb easy credit has been praised by economists.
They say that it is a risk worth taking in order to guide the economy, away from debt-driven investments in infrastructure and property, and towards a more sustainable path.
However, Beijing's stomach for economic reform will be tested this month with a raft of government data revealing that growth in the world's second largest economy is dropping to a 23-year low.
Exports and imports have declined unexpectedly in June adding to fears that the economy would face a deeper slowdown in the second quarter. Consumer price inflation accelerated in June, to a four-month high, limiting the room for the central bank to ease policy rates to support the flagging economy.