Barclays' boss Antony Jenkins has hammered the final nail in the coffin for his predecessor Bob Diamond's legacy after confirming that he is planning to significantly cut down the investment bank, and with it thousands of jobs.
When Jenkins replaced Diamond in August 2012, following the bank settling with US and UK authorities for Libor fixing, the man dubbed "Mr. Nice" pledged to steer the group away from riskier trading within its investment bank, overhaul the corporate culture and get back to the days of "integrity" to boost its retail customer base.
And, boy, did he do just that.
Transforming Barclays
In aftermath of the Libor fixing scandal, Diamond and his circle of right hand men left the bank with a reputation in tatters.
Transcripts showed that, under Diamond's watch, traders were laughing, joking and crassly rewarding each other with champagne and whatever else for attempting to manipulate one of the world's most important interbank lending rates.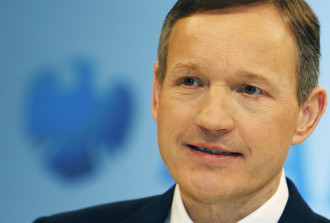 Libor is also pegged to millions of ordinary people's mortgages, credit cards and other forms of products.
On top of the rate rigging scandal, Britain's biggest banks, including Barclays, has had to battle against the mis-selling of payment protection insurance (PPI) to the every day consumer, and derivatives to small-to-medium enterprises (SME) – not just big companies.
Naturally it seemed the era of the friendly neighbourhood bank was over.
However, Jenkins was parachuted in to sort out the mess of legacy issues as well as guiding the bank into a new age of more "customer focused" banking.
"The notion that there must always be a choice between profits and a values-driven business is false. Barclays will only be a valuable business if it is a values-driven business," said Jenkins in the memo last year.
"[T]here might be some who don't feel they can fully buy into an approach which so squarely links performance to the upholding of our values. My message to those people is simple: Barclays is not the place for you. The rules have changed. You won't feel comfortable at Barclays and, to be frank, we won't feel comfortable with you as colleagues," added Jenkins.
Biggest Changes
Barclays' Diamond days were led by a heavy focus on investment banking, which arguably spilled over into the way the group conducted its retail business.
Jenkins has put his money where his mouth is, but getting his plan into action has taken a while and has not been without difficulty.
What is a Bad Bank?
This is when a bank hives off toxic assets, bad loans and non-performing assets into a separate entity.
The transfer is intended to clear the main bank's balance sheet while also winding down some of those assets.
However, shareholders and bondholders could lose money from the this and the main bank would still be forced to take a writedown.
After pledging to overhaul the corporate culture, pare back on massive bonuses and enhance its retail banking operations, Jenkins came under fire recently for boosting rewards for staff in 2013.
On 8 May, Jenkins unveiled his strongest assertion towards truly transforming Barclays away from the Diamond era, by pledging 19,000 job cuts by the end of 2016.
Investment banking is mainly where the axe will fall: over half the jobs will be cut from there, while Barclays is significantly cutting down how much the investment bank contributes to the group, to around 30% from 50%.
The move may come as no surprise to some as Barclays' pre-tax profit at the investment bank sank 49% to £668m (€813m, $1.1bn) in the first three months of 2014.
However, Jenkins has gone one step further and even announced that the group will form a "bad bank" in order to steer some of its riskier and, in some cases, toxic assets away from the safer parts of the business.
This equates to Barclays shifting 41% of its risk weighted assets (RWA), or £90bn, into the "bad bank" adding to the £25bn already ring-fenced for runoff.
Is the Jenkins transformation strategy the right thing to do?
Firstly, investment banking profits have historically buoyed up the wider group, but when things go wrong, it impacts the rest of the balance sheet.
However, the drop in Barclays' pre-tax investment banking profit is not as shocking as prima facie analysis might suggest.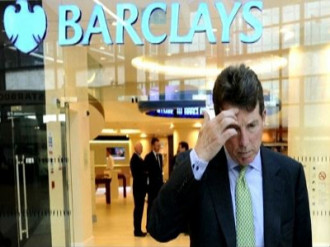 While Barclays blames difficult trading conditions and cuts to the business for this, many other banks' fixed income, commodity and currency (FICC) units are also reporting similar slumps in the business.
The usually super solid HSBC reported underlying profit before tax dropping 13% to $6.6bn, compared with $7.6bn in the first quarter of 2013.
Meanwhile UBS, the largest Swiss banking group, has also announced a restructuring plan to cope with falling earnings at its investment banking and wealth management units.
Furthermore, the creation of an internal "bad bank" won't instantly erase losses. It will take some time to wind down.
When the Royal Bank of Scotland (RBS) announced it plans to remove 55%-70% of toxic assets over the next two years, following the creation of the "bad bank", many analysts criticised the move keep it "in-house."
However, it is certainly a step in the right direction, if the Barclays share price is anything to go by.