EA Games is back in the spotlight with yet another offer that gives you an opportunity to play Battlefield 4 full version (single-player and multiplayer) free by downloading the game via Origin Game Time as part of a limited period offer.
Just a couple of months back in May, EA had offered the Battlefield 3 for free download as part of its in-house promotional campaign on Origin.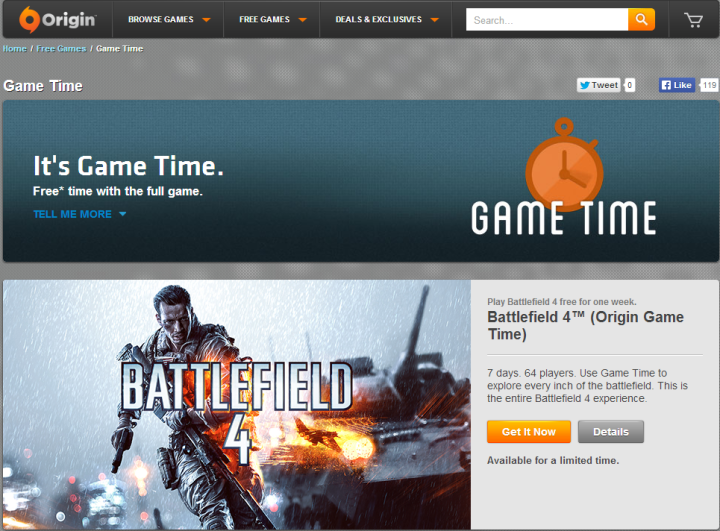 Those who missed the opportunity to purchase Battlefield 4 online or could not afford to buy one can grab this offer from EA Games and download the game for free until the offer lasts.
The free download offer on Battlefield 4 will be valid until 10am PT on 14 August. With just four days left for the offer to expire and an opportunity to play with up to 64 players online for free, avid fans of Battlefield-series can relive their most cherished memories with this popular FPS game once again.
FPS (Sci-Fi) fans can also take advantage of another exclusive free download offer (unlimited period offer) for Wing Commander 3 via Origin Game Time, while RPG fans can relish another 48 hours of riveting gameplay with free access to Kingdoms of Amalur: Reckoning via the same website.
Interested gamers should visit the URL: origin.com/store/free-games/game-time and hit the button 'Get It Now' to download the free version of their favourite games.