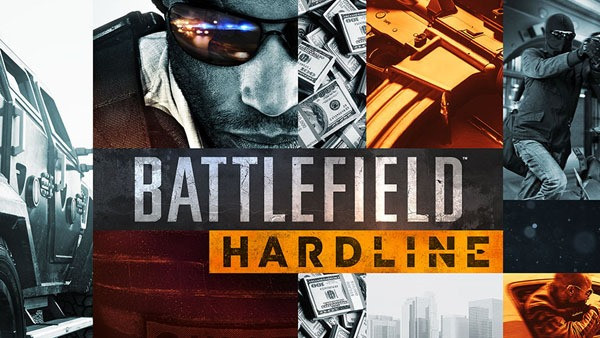 With E3 expo coming to a close, there is better news for the gaming fraternity as Battlefield Hardline is now available for free download on PC and PS4 in its beta state.
Riding on the success wave of its Battlefield series, EA plans to unleash a shoot-'em-up style game with Battlefield Hardline that promises to bring multiplayer modes, new gadgets, GTA 5 style bank heists and more.
Just a few days ago, we saw a leaked video trailer of Battlefield: Hardline pertaining to official E3 launch on YouTube, and now EA brings an exclusive beta sign-up offer for the game based on First Come First Serve (FCFS) system.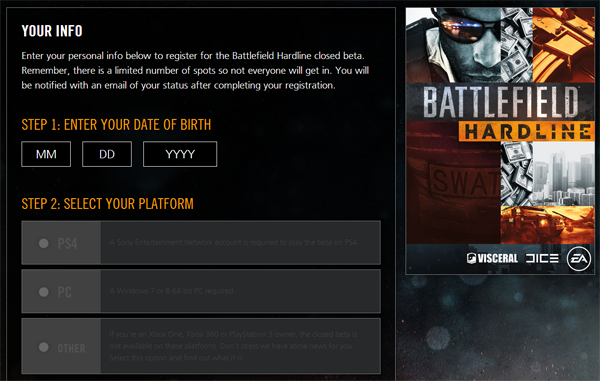 To avail the free beta download offer from EA just navigate to www.battlefield.com/hardline/beta and sign-up for the promotional offer. You need to hurry up, as EA has reserved very limited spots for non-developers or gamers on FCFS basis.
Battlefield: Hardline Beta offer is limited to PS4 and PC, and will be unavailable for Xbox One, Xbox 360 and PS3 users.
However, EA is offering a bunch of launch day goodies for the latter if they register on the beta site. The goodies will include a weapon camo/skin, weapon sight, additional content and a unique dog tag.
The public release of the game is set for 21 October on all major gaming platforms including PS4, Xbox One, PC, PS3 and Xbox 360.
Note: Gamers who wish to install beta version of Battlefield: Hardline should be running Battlefield 4 on their systems.