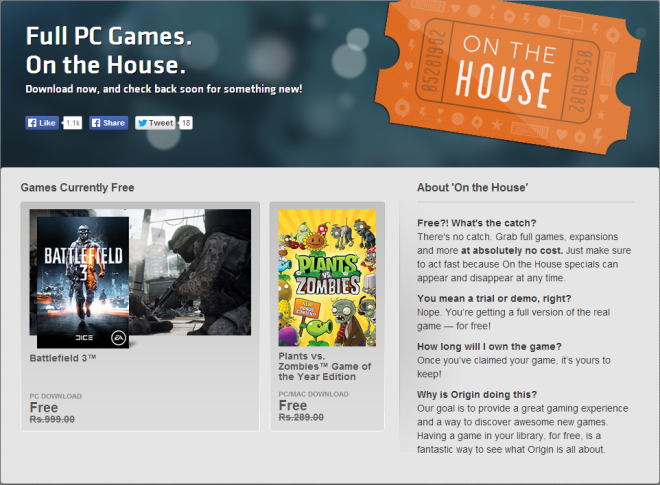 Electronic Arts' Origin store is now giving away the full version game of Battlefield 3 for free on PC as part of its 'On The House' campaign.
The motto of this campaign is to give away some of the most popular games for free with a new game title on offer every month.
Following their initial offering with Dead Space, EA has now announced two other games Plants vs Zombies and Battlefield 3 for the On The House offer. The former will be free to download until 16 June, while the latter will be available for free until 3 June.
Those who wish to download the game after the offer period will have to buy the game. For instance, the Battlefield 3 retails at €19.99 while Plants vs Zombies sells for €4.99.
Gamers who missed the older games and want to play them badly can make the most of this opportunity as it is a limited period offer and EA is unlikely to offer the same game for free again.
Just grab your favourite title by visiting Origin's "On The House" campaign here.
First timers should check out our guide about How to Download Top PC Games From EA for Free and Legally.