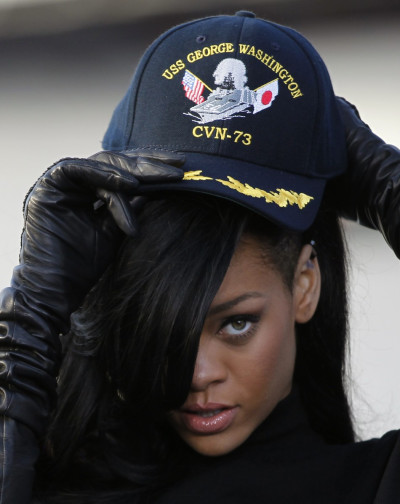 Singer Rihanna ditched her blonde looks for a jet-black do, at the premiere of her debut film, "Battleship", hosted atop the flight deck of the aircraft carrier USS George Washington, at the Yokosuka Port in Tokyo.
Also present were other star members of the cast, including Liam Neeson, Taylor Kitsch, Brooklyn Decker, Josh Pence and Alexander Skarsgard, along with director Peter Berg.
"Battleship" is expected to hit the screens on 18 May and the film's plot revolves around the children's strategy game, of the same name, by Hasbro!
Meanwhile, check out photos of the premiere at Tokyo...