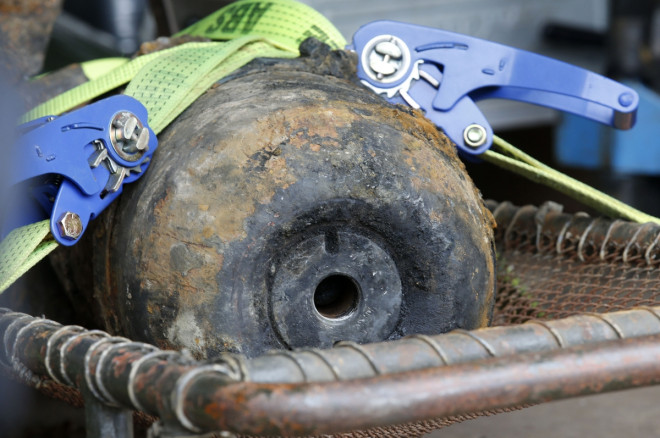 Visitors to south coast beauty spots are being told to stay away from shells on their beaches - in case they blow up.
Wartime explosives as well as ammunition shells were washed up along beaches in Dorset, Devon and Somerset after wild weather caused violent waves to smash into the shore.
Police have since advised members of the public not to approach suspicious objects on beaches following reports of ordnance being washed up by the recent storms.
Members of the public contacted police after discovering wartime explosives on Beaches in Braunton, Devon, Minehead in Somerset and in Dorset.
One device found at Crow Point Beach in north Devon is thought to be an illumination mortar, which would have been used by armed forces to light up the night skies.
The Ministry of Defence was called to the scene and the Navy has since removed the device.
Sgt Lee Henderson said: "The ferocious seas and weather are thought to be responsible for uncovering or washing up these shells and there is clearly the potential for further bad weather to unearth more.
"We are asking members of the public when out walking to be mindful that these devices are potentially still very dangerous and not to approach or touch them but to call police immediately."