A Belgian mayor in the coastal town of Kokzijde has sought to ban male refugees from a local swimming pool after police were called to investigate an incident involving an Iraqi man and a 10-year-old girl.
Local media in Belgium reported the asylum seeker, in his 20s, was taken in by police for questioning after he caught a girl coming off a slide in the local swimming pool. Two witnesses claimed the man held the girl inappropriately for several seconds before she was able to tear herself away.
De Redactie reported the man told police what had happened was no more than an unfortunate collision. He may be required to return to the police station for further questioning. The incident follows a number of complaints from women using the pool. "The problem is part of a series of incidents that occurred ...that worries us," Chief of Police Nico Paelinck was quoted as saying. "The director of the pool has already received several reports from women or their spouses," he added.
Women said residents from the nearby asylum centre were taking photos of them while they were swimming or had been constantly staring at them.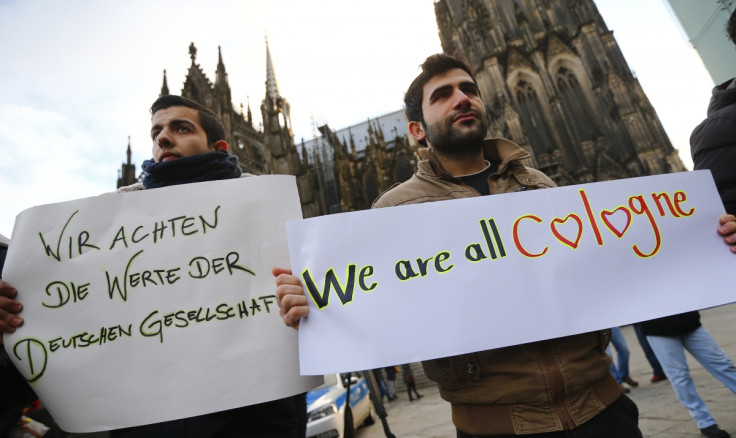 The town's mayor is seeking to temporarily ban male refugees from the swimming pool in the wake of the complaints. The town recently took in 300 asylum seekers. Marc Vanden Bussche told Reuters news agency he would ask for a one month ban to stop the situation from worsening. "We had women complain because they felt stared at and selfies had been taken with them. It's escalating. We never had any complaints before," he said.
Belgium's secretary of State for migration has warned against sanctioning all refugees for the actions of a few. "It's never wise to punish a whole group for the transgressions of a few," he said in a tweet. "Asylum seekers live in open centres, they're free to go swimming. But hands off!"
The trouble in Belgium comes on the heels of a string of sexually motivated attacks by believed refugees and asylum seeker across Europe. The German town of Bornheim in the west of the country has also banned refugees from a local pool in similar circumstances.
Attacks on more than 600 women in Cologne on New Year's Eve provoked a public backlash against refugees and asylem seekers. The series of assaults and thefts were perpetrated by men of North African and Middle Eastern appearance. Police in German have said they are now focusing their investigations on illegal migrants from North Africa as well as asylum seekers.