Microsoft E3 2017 predictions: Project Scorpio, Crackdown 3, Red Dead Redemption 2 and more
What we expect to see and hope to see at Microsoft's annual trade show press conference.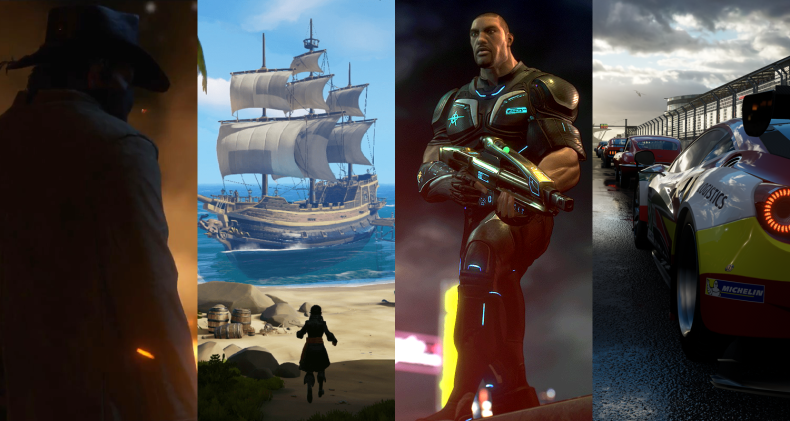 Each year during the video game release schedule's quieter summer months everything stops for E3, the annual trade show where a clearer picture of the next couple of years in gaming is painted by the world's biggest publishers and developers.
Ahead of the huge, week-long event in June, IBTimes UK has been giving some thought to what to expect from Sony, Microsoft, Nintendo, Ubisoft, EA and Bethesda at their respective press conferences and events.
We've already set out what we hope to see from Sony this year, so let's turn now to Microsoft and the Xbox One.
It'll be a fascinating show for Microsoft, which in recent years has turned in solid if hardly spectacular conferences. Nobody knows what to expect from Microsoft, and compared to Sony there's very little anyone can predict with much certainty.
So Microsoft are primed to provide genuine surprises, but it will take a lot to turn the Xbox division's fortunes around.
All we really know going in is that the focus of the show will be squarely on Project Scorpio, the new upgraded, 4K-supporting, incredibly powerful new Xbox One. A release date is all-but certain, as is a final name. Xbox One Pro? Xbox One X? Just Xbox? Place your bets now.
Microsoft wisely revealed Scorpio's specs ahead of E3, so it isn't bogged down in technical jargon at E3 and can focus on what people want: games.
Microsoft is banking big time on its high-end console so it will need a lot of games to help sell it. We know Scorpio will automatically boost the performance of any game played on it, regardless of whether it has a 4K support in the form of an update. Such updates will be there at launch for a ton of games however, including all of Xbox's console exclusives.
But what new games will we see? Racing games are the best way to show off a new machine's visual prowess and Forza is an annualised series now, so unless they start toying with naming conventions, Forza Motorsport 7 will be there.
Rare's Sea of Thieves is family friendly and offers something different. Two years on from its announcement and following a few alpha tests, it's about time this potential treat got a release date and a public beta. Fingers crossed.
State of Decay 2 was announced at last year's show but little of it has been seen of Undead Labs' zombie survival game since. Back in February when Microsoft confirmed the date and time of its press conference, the game's official Twitter page helpfully confirmed its attendance as well.
Other known quantities include Tacoma from Gone Home developers Fullbright and Cuphead, which has undergone significant changes since its debut three years ago. Phantom Dust HD, which Microsoft recently showed off the first footage from, will apparently be released before E3 takes place.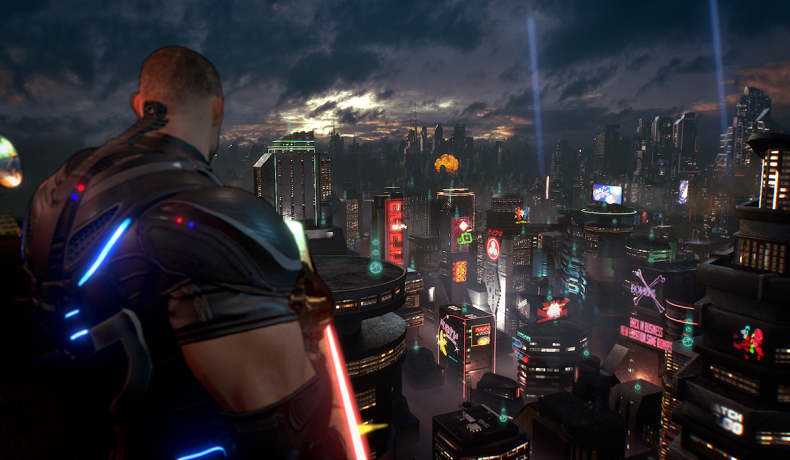 Which leaves us with Crackdown 3, which was announced in 2014 but of which very little has been heard since. The cancellation of Scalebound earlier this year gave Xbox fans cause for concern given the low profile this anticipated sequel has been keeping. However, when the Platinum game was cancelled, Microsoft namechecked Crackdown 3 as one of the exclusives still in its pipeline.
If the project is in rude health, Crackdown 3 may well take centre stage at Microsoft's press conference. When we last saw it at Gamescom 2015, Microsoft was showing off the potential cloud computing would have for the game in terms of additional processing power. It was impressive, but on Project Scorpio it may not be necessary. It could make Crackdown 3 a great game to show Scorpio off with.
The timing would be right for a new Halo game to be announced, if only in a tease, but in March Phil Spencer said Halo 6 will not be appearing. Perhaps there could be something else from the franchise set for this year to aid the release of Scorpio – something in a similar vein as ODST – but that's just us spit-balling at this stage.
Microsoft always enjoys reminding everyone that it owns Minecraft, so expect an appearance from Mojang and its incredibly popular game. What they might have to show off is a mystery, and the game's visual style doesn't exactly lend itself naturally to showing off the prowess of as beastly a console as Scorpio.
Killer Instinct could very well make an appearance too, perhaps announcing Season 4.
What Microsoft needs though is something to trump all the aforementioned games, which range from expected to overdue to just a little bit dull. They need to blow minds, but it's tough to see how exactly.
Third party developers may well hold the answer, but Phil Spencer and his Xbox division will have to stump up some serious cash to prize to get them on board. Activision are cosy with Sony, so don't expect to see them.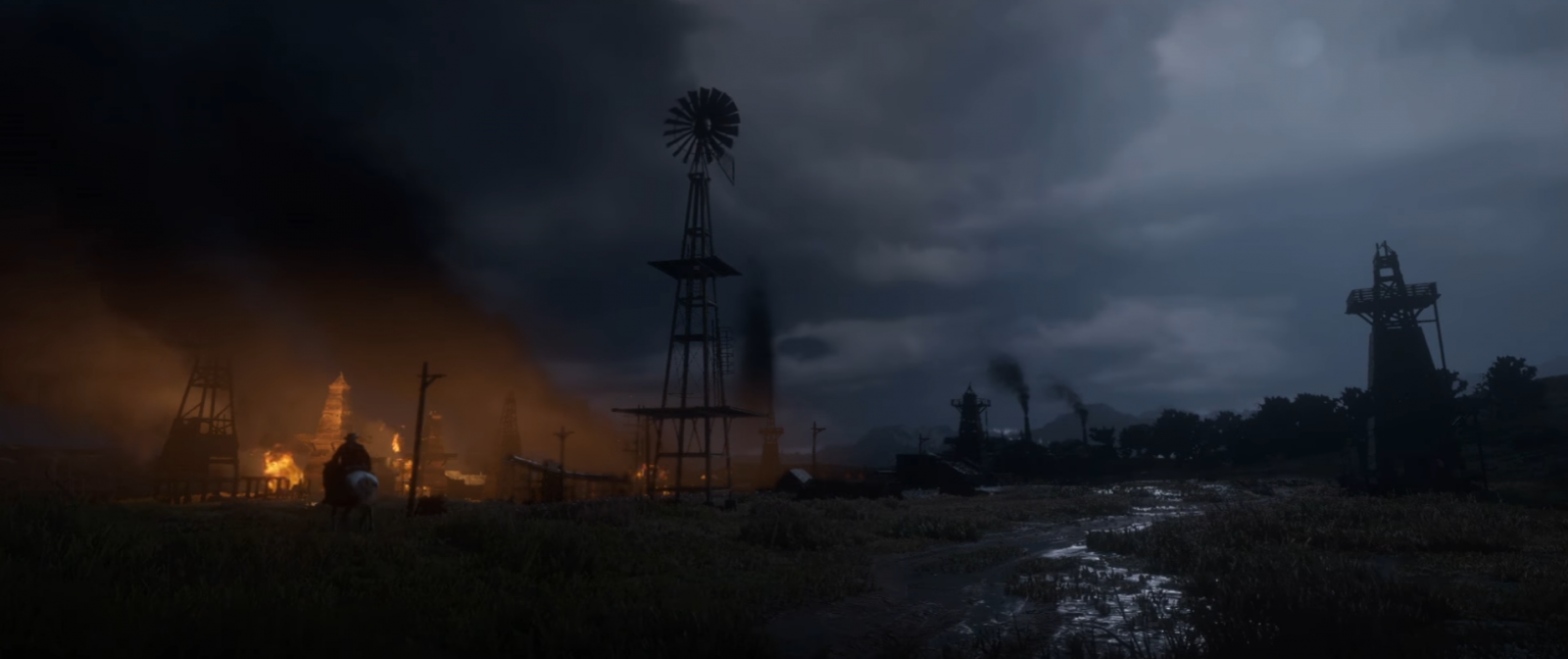 Instead look to Ubisoft, who might be convinced to announce something ahead of their own press conference the day after Microsoft's. Or, if they announce something ahead of E3 (a new Assassin's Creed, or Far Cry, or something new) that may also appear.
EA's show takes place before Microsoft's, so we could see something from Star Wars Battlefront 2, the new Need for Speed title or any of the litany of EA Sports games. None of those would set the world alight however.
Square Enix and Capcom might persuaded to show something off in lieu of having their own conferences. Perhaps we could see Hitman Season 2, or one of those three "major" unannounced games Capcom is working one. Presumably not the one of those that's a Monster Hunter game.
There's one looming third party game that would certainly make an impression however: Red Dead Redemption 2. Rockstar Games doesn't often appear at E3, and in recent years when it has it's been at Sony's press conferences, but if Microsoft were to throw enough money at them they could secure an exclusive reveal of the game running on Scorpio.
That we haven't heard anything about the game since October, and considering its expect to be released by the end of the year: a Rockstar appearance at E3 has never been more likely. For Microsoft, it would be a huge get.
Microsoft's press conference will take place on Sunday 11 June at 10pm BST.
For all the latest video game news follow us on Twitter @IBTGamesUK.