Japan's steady stream of corporate scandals and commercial production fiascos shows no signs of ebbing. In fact, going by the revelations in recent weeks, if anything, the situation has gotten a whole lot worse.
In October, Kobe Steel – one of the country's corporate gems – admitted to falsifying data on the composition of many of its steel, aluminium and copper products. The revelation saw the company lose nearly 40% – JPY180bn (£1.2bn) – of its market value in a matter of days, before mounting a partial recovery.
The products were supplied to over 500 customers, many of whom are currently scrambling to conduct safety checks having bought what they thought, and the world thought, were high quality industrial materials. The slippage threatens to morph into an epic steel industry scandal.
In near tandem with the shambles at Kobe Steel, Shoko Chukin Bank – a government-backed lender for small and medium enterprises – admitted handing out JPY265bn of dubious loans, while automaker Subaru admitted it had been carrying out flawed inspections of its Japan-manufactured cars for years, and rival Nissan recalled over 1 million cars because of faulty "routine tests".
Four back-to-back fiascos of such proportions ought to make Japan Inc sit up and take notice. More so, such failures are not new. Few can forget Takata's faulty automobile airbags scandal from earlier this year, linked to 18 tragic deaths worldwide, and the bankruptcy that followed.
In 2016, bosses of Suzuki and Mitsubishi resigned after both automakers admitted to having falsified fuel consumption data on their vehicles. Some fiascos stretch back nearly a decade. For instance, Toyota had its own issues between 2009 and 2011, resulting in the recall of 9m cars equipped with faulty accelerators.
However, the corporate debacle that really registers in the global psyche as well as the local mind, going by your correspondent's conversations in Tokyo last month, is Olympus' accounting scandal of 2011.
In a bizarre sequence of events that year, when the company's then President Michael Woodford – a rare foreign executive in a signature Japanese commercial enterprise – discovered and pointed to a $1.7bn (£1.3bn) hole in its finances, it was the man himself who was booted out for raising the alarm.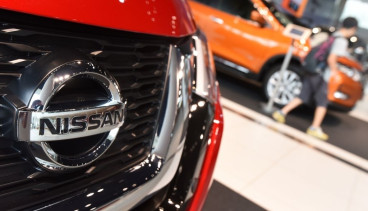 A protracted public tussle that followed laid bare the company's narrow-minded corporate governance attitudes. Furthermore, the board that booted Woodford out was all-Japanese, all-male and almost certainly part of the 50-plus-year-old club.
That just about sums up the cultural issue here – despite commendable efforts made by many companies such as Hitachi, Takeda and Suntory – most boardrooms in Japan lack women, foreign talent and the dynamism of youth.
This should be a thing of the past. But Japanese companies are yet to learn from their mistakes, something that's clearly not happening just yet, according to the Governance for Owners Japan, a corporate governance lobby group that has stepped up its fight for change.
Furthermore, there often exists a culture of fear and an attitude of papering over the cracks, as a Kobe Steel whistleblower recently told IBTimes UK.
"Kobe Steel's problems over quality control stretch back decades, as ongoing back-dated audits are bound to reveal," said the Kobe Steel ex-employee, who chose to meet your correspondent at a Tokyo suburb on condition of anonymity, alleged on 26 October.
"Much of the Western media is obsessing over how the steel industry is a race to the bottom, and whether a pricing war with Chinese steelmakers meant Kobe Steel cut corners. Such thinking belies understanding of the corporate culture at the company. This isn't about greed; it's about fear and loss of pride – that of leaders not reporting and hiding the error or technical mishap."
The ex-employee claimed middle management were also often coy to admit slippage to senior managers of his cadre, a sentiment that spread from bottom up. "They were worried, not perhaps about losing their jobs, but rather their pride within a marquee company with a somewhat cold unforgiving culture.
"Despite knowing that not reporting a composition error could cause issues down the line, few sought confrontation with senior managers. Managers tended to hide issues rather than raise them out in the open. In my belief, the ongoing data falsification – once the dust has settled – will come down to culture, and not profit maximisation or alleged large scale wrongdoing."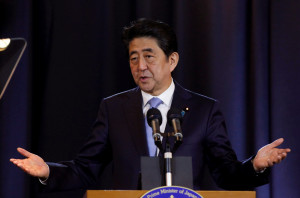 Yet, there are some signs that things are changing. Mitsubishi UFJ, Japan's biggest bank, appointed its first foreign director this year, and foreign directors at Japan's technology firms are commonplace and very visible.
For instance, Softbank – the owner of ARM, a British chipmaker and Sprint, an American telecommunications company – has seven non-Japanese board members.
The number of women on boards is also rising, albeit from a painfully low base.
Fresh from his thumping victory at the recent snap general election, Prime Minister Shinzo Abe, who used to work at Kobe Steel before entering politics, has also promised to introduce a new corporate stewardship and governance code. However, after making its way through Japanese legislature, the end product that emerges remains uncertain.
And for all of the efforts till date, based on the information in public domain, the number of foreigners on boards of Tokyo-listed firms is still less than 1%; a figure that has barely budged for 15 years. Of course, diversity in corporate boardrooms offers no guarantee that corporate scandals could be avoided, neither are such scandals exclusive to Japan.
Cue the recent corporate woes of Volkswagen, ABB and Reckitt Benckiser - none of whom are Japanese.
However, the lack of diversity, clichés of corporate Japan being under the alleged thumb of an old boys' club and a plethora of alarmingly frequent scandals collectively point to a festering problem of a lack of good governance. By that argument, if fresh corporate perspectives are needed, a diverse boardroom might be a good starting point.
---
Gaurav Sharma is the Business Editor of IBTimes UK. He has been a financial journalist for over 15 years, with a core specialisation in macroeconomics and commodities. Follow Gaurav on Twitter.
---