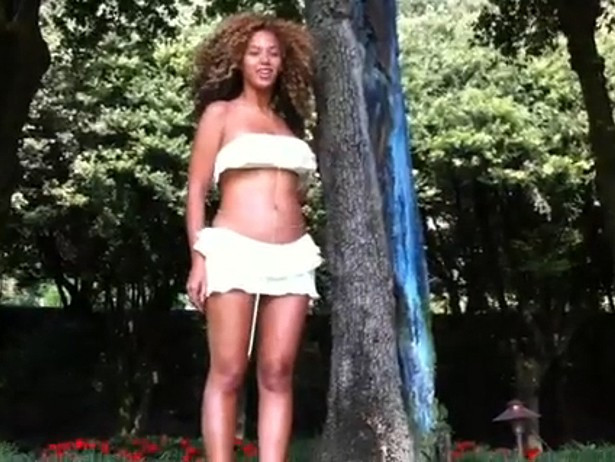 After months of speculation over the origins of Beyoncé and Jay Z's daughter's name, it seems that Blue Ivy Carter was named after a "beautiful" tree.
The singer, 30, appeared to make the revelation in a video posted on her newly launched Tumblr page.
In the 15-second video, filmed during the early months of her pregnancy, the Single Ladies hit maker can be seen discussing the origins of her daughter Blue Ivy Carter's name whilst holidaying in Croatia with her rapper husband.
It seems that the superstar couple were inspired when stumbled upon a beautiful sight while going for an early morning walk.
Beyoncé tells the camera: "Woke up this morning, we took a nice little walk, and passed by this beautiful tree. I think its Blue Ivy, which would be quite appropriate."
Blue Ivy's name has been at the centre of much debate since her birth on 7 January 2012.
A popular belief was that Blue paid tribute to Jay Z's 'Blueprint' trilogy of albums with the word in the title and that her middle name Ivy was reference to Beyoncé and Jay-Z's love of the number 4 and is the Roman numeral for 4.
In addition to the video, the notoriously tight-lipped singer and her music mogul hubby shared intimate snaps of their life throughout their four years of marriage.