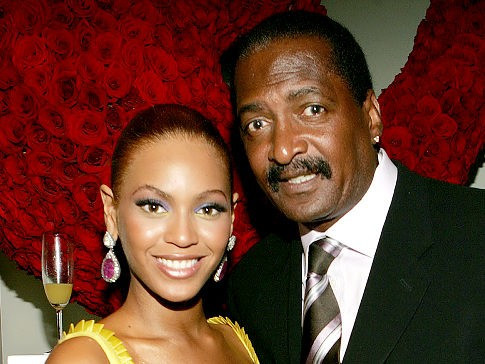 Just days after Grammy-winning singer Lauryn Hill was sentenced to three months in prison for failing to pay $1m in back taxes, another US celebrity has made the IRS most wanted list.
Mathew Knowles, the father of superstar Beyoncé, has been hit with a tax lien after racking up $1.2m in unpaid taxes, TMZ reports.
Knowles made millions from the early 90s managing the career of Destiny's Child, one of the biggest girl groups of all time. When they split in 2006, he continued to manage Beyoncé, who is one of the highest paid acts of her generation.
The US federal government reportedly wants taxes dating from 2010 and 2011. Knowles is thought to owe $485,575.95 from 2010 and $728,004.89 in 2011 at a time when he was managing Beyoncé's career.
Knowles is the founder of Music World Entertainment under Columbia Records. It has released albums by Beyoncé, sister Solange Knowles, Sunshine Anderson and others.
In March 2011, the Single Ladies hitmaker fired her father as her manager, claiming she wanted to take control of her own career.
"I've only parted ways with my father on a business level. He is my father for life, and I love my dad dearly. I am grateful for everything he has taught me," she said.
Beyoncé has not commented on the reports about his tax debt.