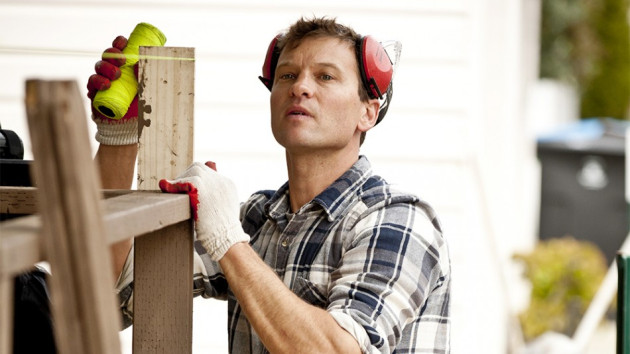 Bill Beckwith, best known as the co-host HGTV's Curb Appeal, has been killed in a motorcycle accident in San Francisco. He was 38.
Beckwith, who won over legions of fans working as carpenter on the popular home makeover show, died at San Francisco General Hospital after his motorcycle collided with another vehicle in the Lower Haight neighbourhood.
According to local reports, the driver of the other vehicle was not injured and is said to be cooperating with the investigation.
"The HGTV family is deeply saddened by Bill's tragic death and we mourn his loss along with his many family and friends who will miss his creativity, adventurous spirit and general love of life," a Curb Appeal spokesperson said in a statement.
Beckwith grew up on a vegetable farm in Maine and later graduated from the University of Montana with degrees in English and martial arts.
In 2001, he turned his passion for carpentry into a business by founding his San Francisco construction company BB Design Build.
In a touching message posted on a memorial page was set up on Facebook his girlfriend Yulia Korneeva paid tribute to her kind and adventurous man.
"My love, so kind and bright, adventurous and strong. You are loved by so many good people!" she wrote. "I wish you could stay with us for way longer."