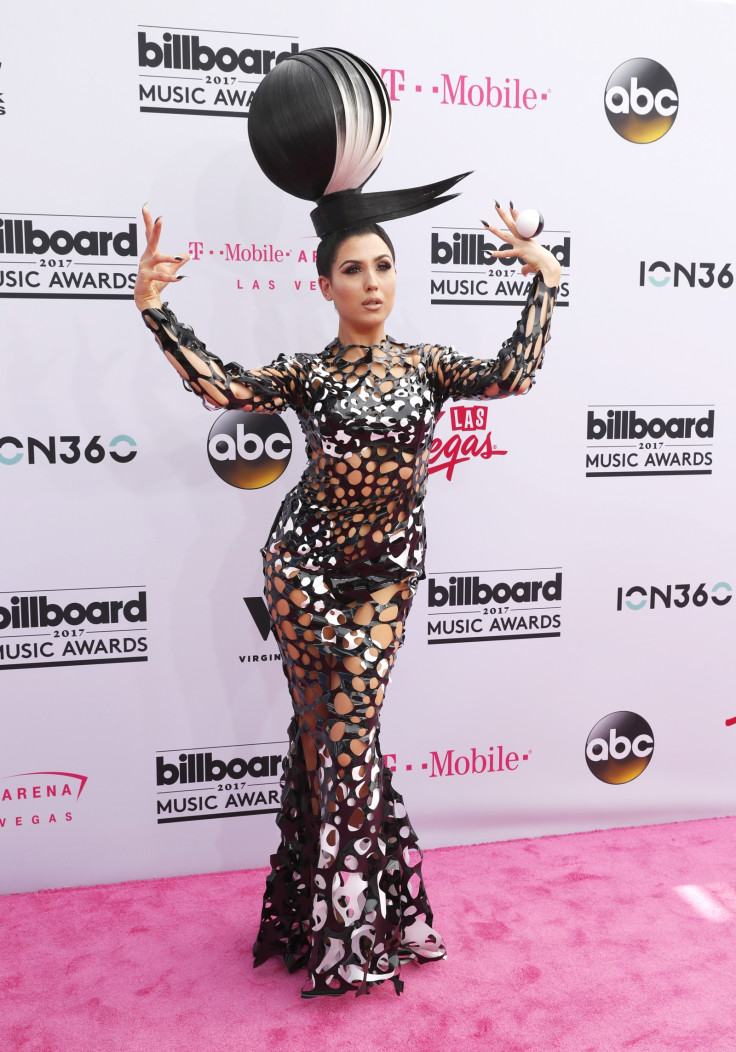 Las Vegas T-Arena transformed into the ultimate party destination for the star-studded crowd during Sunday night's (21 May) Billboard Music Awards. A slew of fashion-savvy celebrities showed off their bold and daring style on the red carpet, but not everyone could make the cut with their sartorial choices.
On one hand, A-listers like Rita Ora and Alexandra Daddario were dressed to the nines with a hint of skin, and on the other some ended up making major fashion mistakes.
Cue – Z LaLa's extreme cut-out gown and the outrageous headgear.
Take a look at the most outrageous and revealing outfits that stuck out on the BBMAs red carpet – from hip-high slits to plunging necklines.
Z LaLa
Singer-songwriter Z LaLa might just have made the BBMAs red carpet her choice of stage to display her wacky and eccentric style. Like every year, the singer – best known for singing in 19 different languages – donned a peek-a-boo gown in latex.
Complementing her black and white cutout was a massive globe-like headgear that is bound to remind music lovers of another eccentric diva – Lady Gaga.
Rita Ora
In a black thong and mesh skirt, the British singer's rear was on full display at the 2017 BBMAs red carpet. While she turned around for the flashing paparazzi, the former X-Factor judge made a statement with her sleek pulled-back hair and diamond-encrusted jacket.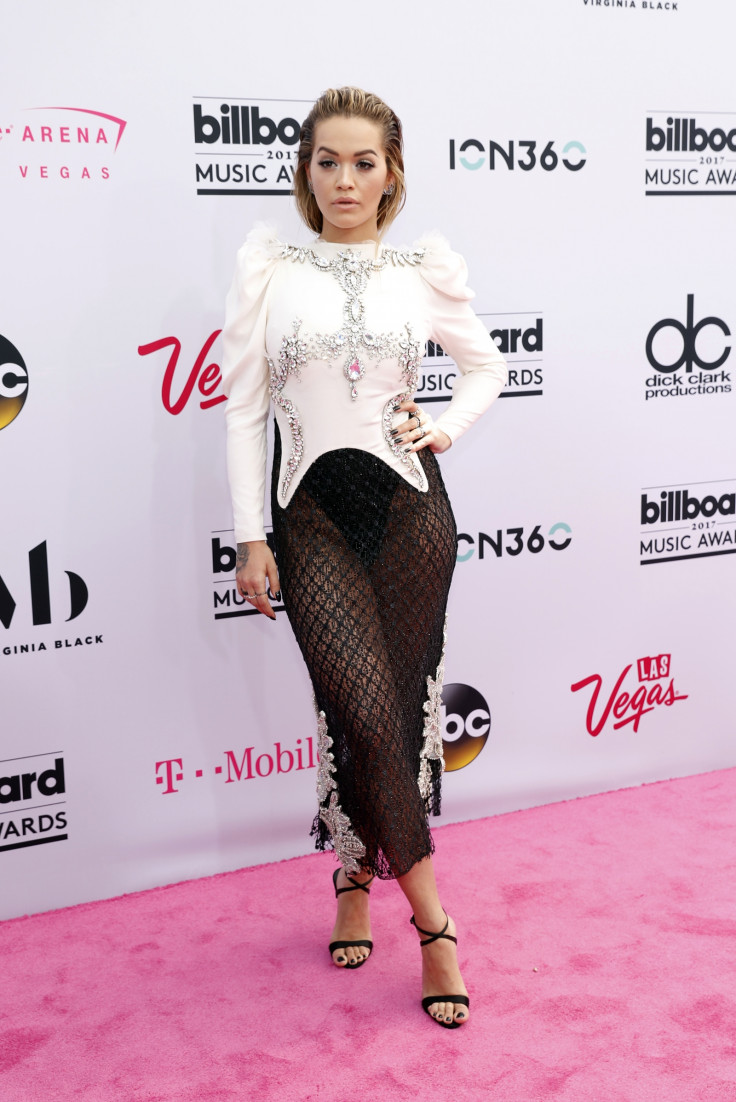 To top the look, the Fifty Shades Of Grey actress donned dark nail colour and black strappy heels.
Alexandra Daddario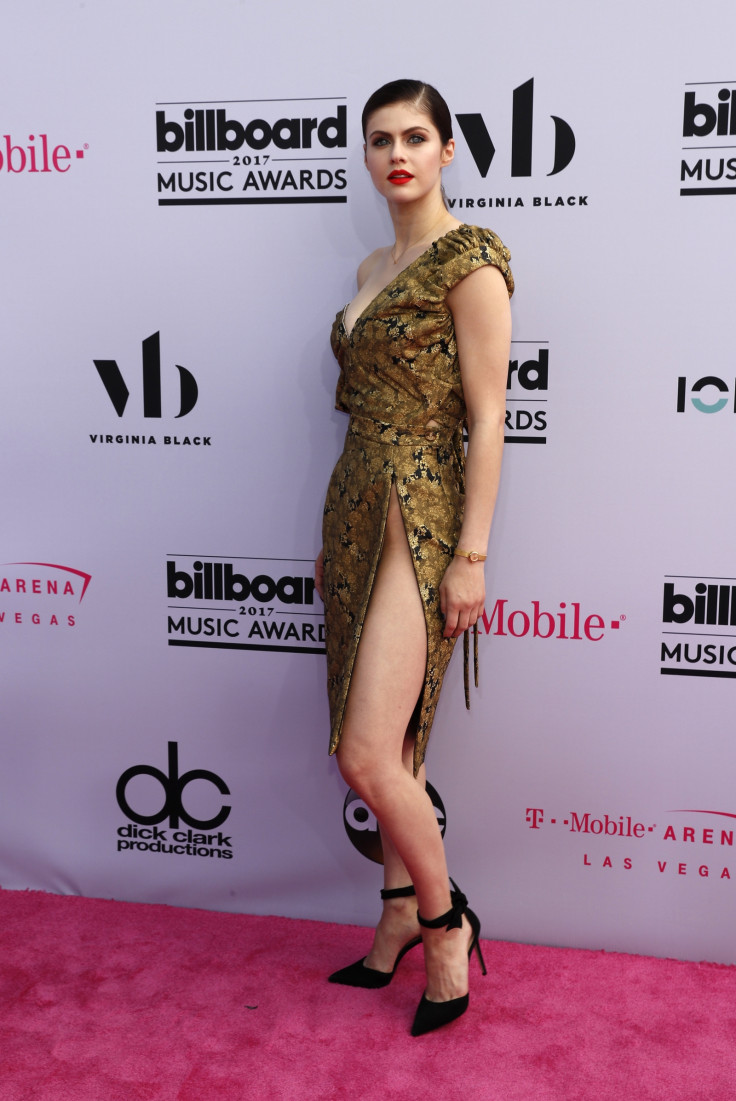 The Baywatch babe was dressed in a risqué outfit by designer Vivienne Westwood for Sunday's award show. With a mix of one-shoulder off style and a slit that went all the way up to her hip, Daddario's mustard and black ensemble puts her in the revealing outfits' list.
However, brownie points for that neat hairdo and ankle-strap pumps.
Nicole Scherzinger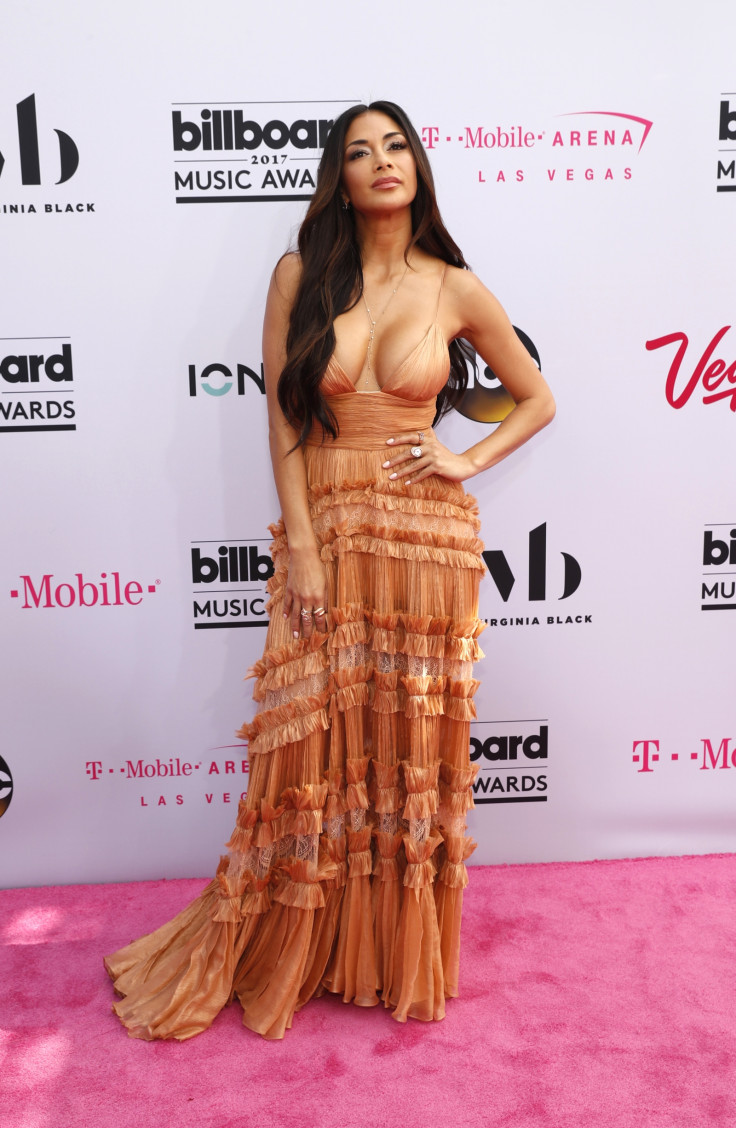 Scherzinger seemed to be in no mood to play subtle at the 2017 Billboard awards. First the Moana actress turned heads in a nude Maria Lucia Hohan ruffled gown – which amply featured her curves – and later she changed into a black figure-hugging dress.
Dencia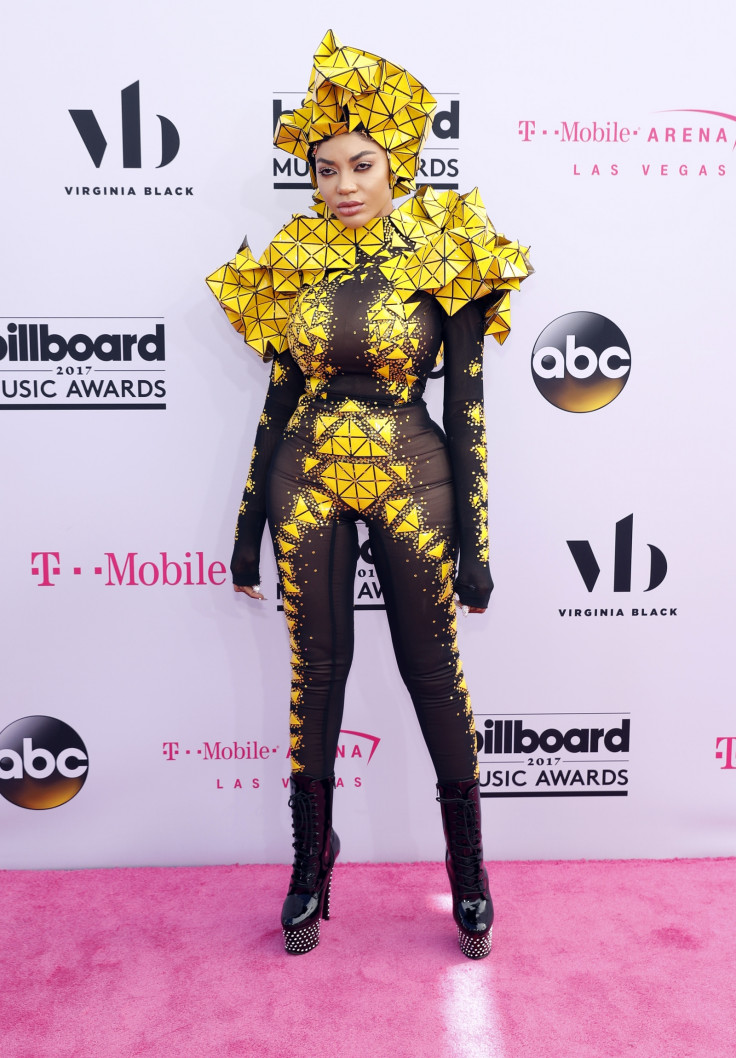 With Rubik's cubes (almost) adorning her head piece and shoulder pads, singer Dencia definitely stood apart at the red carpet event of the music awards.